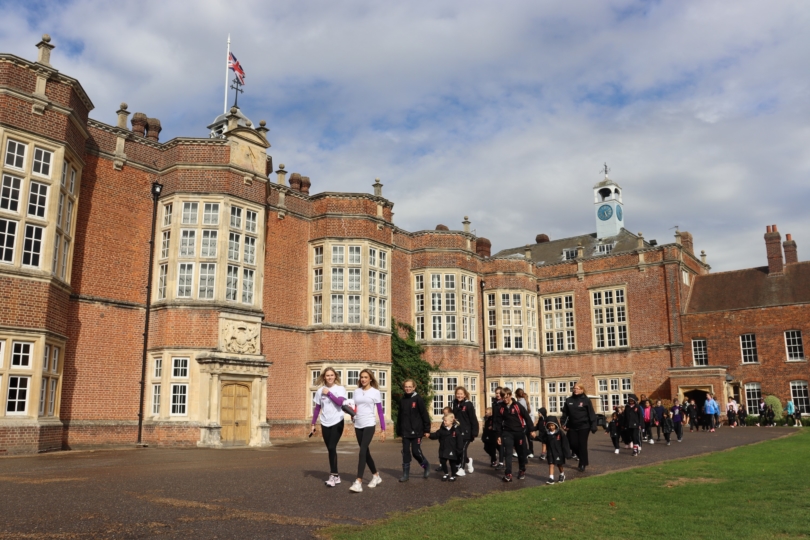 More than 480 pupils from New Hall Preparatory Divisions strode out this week in support of Cancer Research UK.
Dressed in grey, pink, blue and purple, the colours associated with Cancer Research, the 4–11 year olds completed their walk around the school's 70 acres with teachers and student helpers to raise around £2,000 for the charity.
The walk was organised by Year 11 students Imogen Ottley and Eleanor Gould as part of their Higher Project Qualification*.
Imogen said: "We chose CRUK as our charity both to raise awareness of their work and to highlight the fact that, in the UK, one in two people born after 1960 will be diagnosed with some form of cancer during their lifetime. This means that all of us are likely to be affected by cancer in some way during our lifetime, whether directly or indirectly."
Eleanor added: "This was an occasion for all of the pupils in the Preparatory Divisions to come together at the start of the term, raising money for a very good cause and having fun doing so. Judging by the enthusiastic chatter everyone enjoyed their time outdoors!"
Mrs Sam Twomey, Head of the Preparatory Division, said: "Imogen and Eleanor have done an amazing job co-ordinating this walk and selecting a cause which has an impact on so many people. We are very grateful to parents for donating £5 per child in support."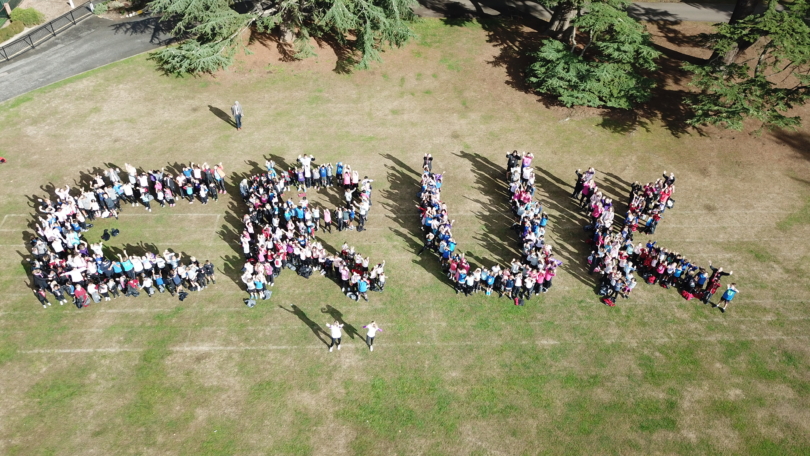 Alongside its academic programme, New Hall School encourages students in charitable work and giving, holding fundraising events throughout the year in support of a range of charities and running the successful New Hall Voluntary Service, with which all students are involved during their time at the school.
The boarding and day school for students aged 1-18 has a Catholic foundation and ethos, which welcomes those of all backgrounds. The strong pastoral care structure at the school supports students in their endeavours, allowing them to achieve success in a wide variety of fields.
* The Higher Project Qualification requires students to study a topic area which extends or expands their learning in an appropriate area of study.