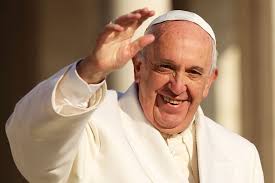 Pope Francis declared Mother Teresa of Calcutta a saint at a Solemn Mass offered in St Peter's Square last week. Our own Bishop Alan attended the canonisation of this champion for the poor, the dying and the unborn.
Pope Francis said that St Teresa of Calcutta would always remain 'Mother Teresa' to the world and marked the occasion with a celebratory lunch for 1,500 homeless people from across Italy – who also attended the Mass as VIPs.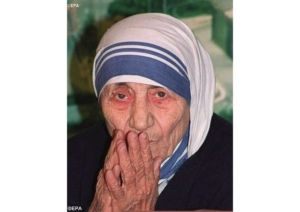 During his homily, Pope Francis praised Mother Teresa as an "emblematic figure of womanhood" and "a tireless worker of mercy".
He also underlined not only her love for the poor, but particularly that of the unborn: "In all aspects of her life, [Mother Teresa] was a generous dispenser of divine mercy, making herself available for everyone through her welcome and defence of human life, those unborn and those abandoned and discarded."
The pontiff also described her commitment to defending life, "ceaselessly proclaiming that 'the unborn are the weakest, the smallest, the most vulnerable'".
To the many volunteers in Rome for the Jubilee for Volunteers and Workers of Mercy, Pope Francis offered St Teresa of Calcutta as a "model of holiness".
To read the full homily go to http://www.catholic-ew.org.uk/Home/Featured/Canonisation-of-Mother-Teresa/Homily/(language)/eng-GB
To read a biography of Mother Teresa go to http://www.catholic-ew.org.uk/Home/Featured/Canonisation-of-Mother-Teresa/Biography