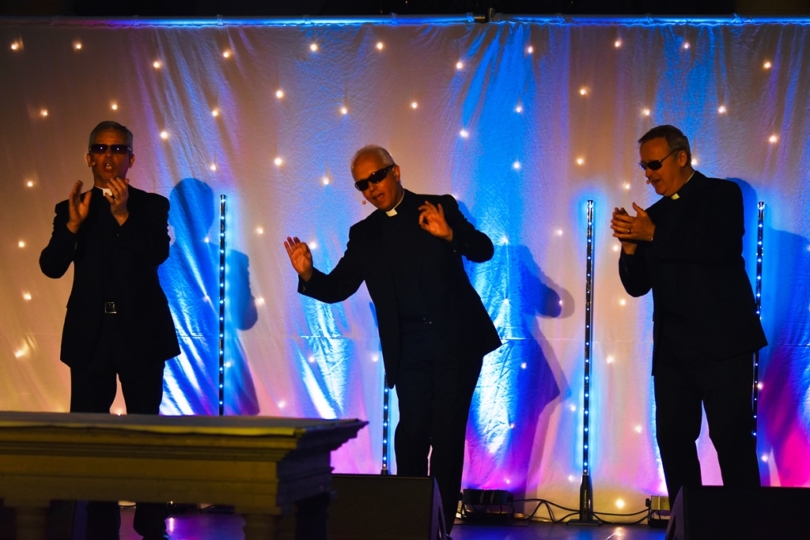 The Priests – the classical musical trio of three Roman Catholic priests from the Diocese of Down and Connor, Northern Ireland, brothers Fr. Eugene and Fr. Martin O'Hagan and Fr. David Delargy – joined the Brentwood Catholic Children's Society to celebrate its 35th anniversary in style at a packed Brentwood Cathedral on Saturday evening.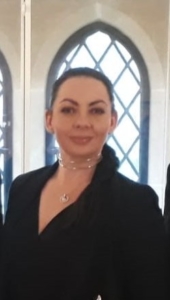 Their programme of light opera, cross-over numbers, traditional Irish melodies and religious music had something for everyone. They were accompanied by pianist Ruth McGinley (right) whose contrasting solo numbers – a Chopin nocturne and 'Somewhere Over the Rainbow' – charmed the audience. Ruth has an impressive CV – she won the piano final of the BBC Young Musician of the Year competition and has performed with many famous orchestras since then. She now combines performing with teaching and mentoring.
David Worsfold is a Trustee of bccs and Chair of its Marketing & Fundraising Committee.  He commented on the concert: "The Priests captivated the audience from start to finish. Whether it was settings of great religious texts such as Ave Verum or Laudamus Te, arrangements of popular hymns, the humour of Phil the Fluter or transporting the audience across the Irish Sea with Danny Boy, and the Cliffs of Dooneen, the hundreds of people squeezed into the Cathedral were bowled over. Many were seen to wipe the occasional tear away from their eyes, especially as the final Irish Blessing died away and the audience rose to its feet as one."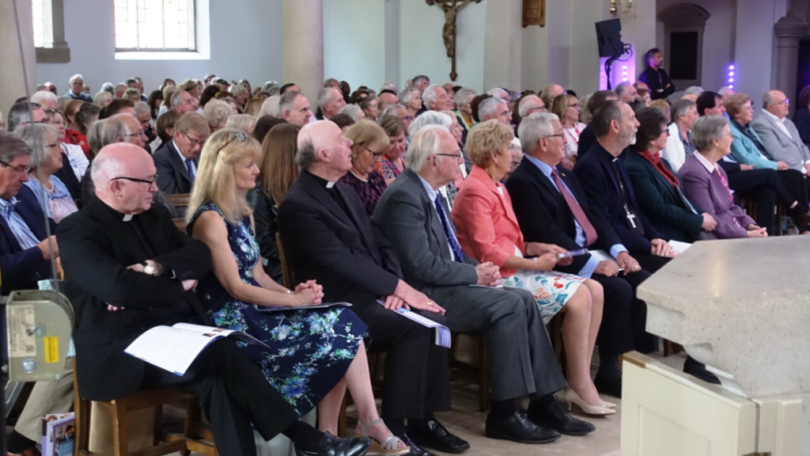 The concert was arranged to celebrate the 35th anniversary of bccs which helps thousands of children across Essex and East London every year. Its founding inspirations Bishop Emeritus Thomas McMahon and Monsignor John Armitage were joined by the current Bishop of Brentwood Alan Williams – who is president of the society – Lord Petre and other long-standing supporters.
'The Priests' have been singing together since they were students at St MacNissi's College, County Antrim in the 1970s.
After signing a deal with Sony BMG in April 2008, they recorded their debut album in Northern Ireland and Rome, with the honour of being allowed to record in St. Peter's Basilica, The Vatican. In December of the same year, they scooped the Guinness World Record for 'Fastest-selling UK debut for a classical act' and their debut album turned platinum in Ireland.
The concert was generously sponsored by Kilnbridge Construction.
If you would like to contribute to the invaluable work bccs does in helping vulnerable children and their families across Essex and East London, please visit www.bccs.org.uk to find out more. The society does not receive national or local statutory funding or draw on diocesan funds, but relies on the generosity of its loyal supporters and benefactors.