A community project to support a refugee family in Chelmsford is gaining momentum after a two-year build up. One of those driving the project is Chris Thompson, a parishioner at St Augustine's in Springfield and a member of the Knights of St Columba. He, along with others, has put in many hours of work on the scheme, which is modelled on a pilot at St Monica's in Flixton.
At a recent open meeting at Our Lady Immaculate in London Road, a delegate from Citizens UK and the chairman of an early community scheme in Sutton both shared their experience, while Thompson himself explained the mechanics of the project and how it would work – and the skills needed to make it a success.
At the meeting Hannah Feldman from Citizens UK talked about the difficulties her great grandparents faced as refugees. "It was almost as hard for them in Wales as it was in Russia," says Thompson.
His aim is to make sure a modern day refugee family has an easier path to integration – and this is the focus of the project. And in recent months things have begun to come together. "A major factor has been the move to set up Caritas in Brentwood Diocese. Through Caritas Brentwood, the diocese has agreed to become the sponsor we needed – and our feasibility study is now complete."
A number of things still have to happen, he says. "We have to raise at least £9,000 to start – and in an expensive place like Chelmsford, that figure may have to be higher." The sponsoring organisation has to sign a formal agreement with the Home Office, stating the project's commitments and promising to support and advise the group in meeting them. "And we are hoping that we can use the diocesan infrastructure to cover safeguarding issues," says Thompson. "Then the idea is that the Home Office will select a family with a reasonable chance of being integrated into work. We will commit to support them for two years and by a year in they will be self-supporting. By that stage, our input will involve continuing language tuition, drawing them in to community groups, advice on schools, friendship and community."
One tricky aspect will be sourcing a rental property for the family, especially in an area like Chelmsford. "The rent has to be less than the local housing allowance and finding a landlord who will rent it to us for two years will be difficult," says Chris. "Before we go to the Home Office, we have to have a resettlement plan in place, accommodation available, the approval of two councils and funds in excess of £9,000."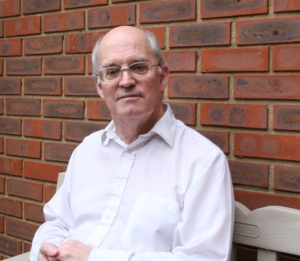 He is confident that the problems can be overcome, though. "There are 140 such projects across the UK already. Some have been taken on by local authorities but the ones which have arisen through community action have been more successful because they have more community commitment."
The Chelmsford project is launching on the first weekend of November when organisers will appeal for funds and volunteers across parishes. "The project team will not be run by a single parish but will be a separate free-standing organisation, drawing members from all four parishes in the Chelmsford area, with strong support from the Knights of St Columba."
"We will need volunteers who can help us put together a resettlement plan – someone with experience in the caring professions who may have worked with CHESS, for example, helping get people back into housing and work. If the family has special needs, we may need support with the medical side of things. And we will need people who are fluent in Middle Eastern languages as the family will probably come from Syria. We have made contact with Chelmsford Mosque –  they are interested in the project and looking at how they can help – and we will need befriending volunteers too."
If you would like to donate time, skills or money or could help set up a website, please get in touch via [email protected]