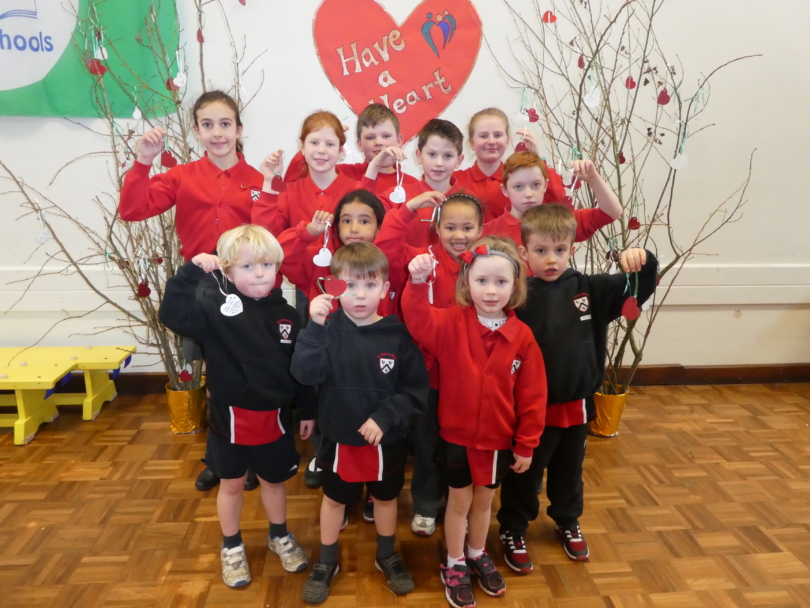 Children at St Thomas More Primary School, Saffron Walden recently held a charity event to raise money for Brentwood Catholic Children's Society.  The children wrote messages to the people they love and hung them on the heart tree. They held a Bring and Buy sale to promote recycling. A spokeswoman said: "During a very successful day, £907 was raised for the Brentwood Catholic Children's Society."
Some children experience great hardship and suffering – from bereavement and bullying, to anxiety and abuse. Brentwood Catholic Children's Society provides professional counselling for children, young adults and their families whose wellbeing, and mental and emotional health could be at risk. It cares for over 1,600 new children each year, regardless of their background, race or religion, and will be caring for around 3,500 at any one time.
The charity receives no national or local statutory funding of any kind and does not draw on Diocesan funds; it raises its own finance with the help of its supporters and benefactors. Upcoming events include the BCCS Spring Concert at Ingatestone Hall on 6 May and the Vitality London 10,000 run on 29 May.  For further information, please contact Julie at [email protected] or on 01286 784544.