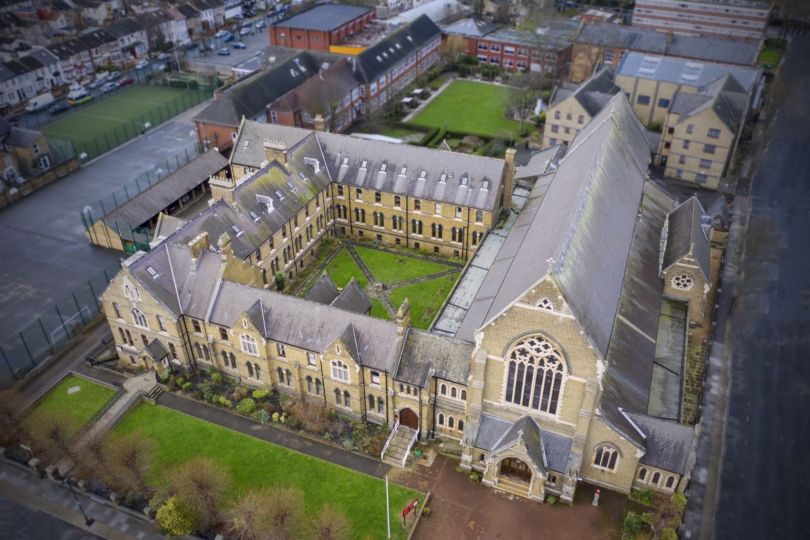 The Catholic church of St Antony of Padua in Forest Gate has launched a major fundraising  campaign to restore its Pugin-designed interior. The church, which is served by the Community of St John, has one of the largest congregations in the Diocese of Brentwood. It regularly hosts the Migrants Mass which is organised jointly by the three London Dioceses of Brentwood, Westminster and Southwark on the Feast of St Joseph the Worker – and rotates between the three. The Mass celebrates the contribution of migrant people in our society and draws many hundreds from different communities.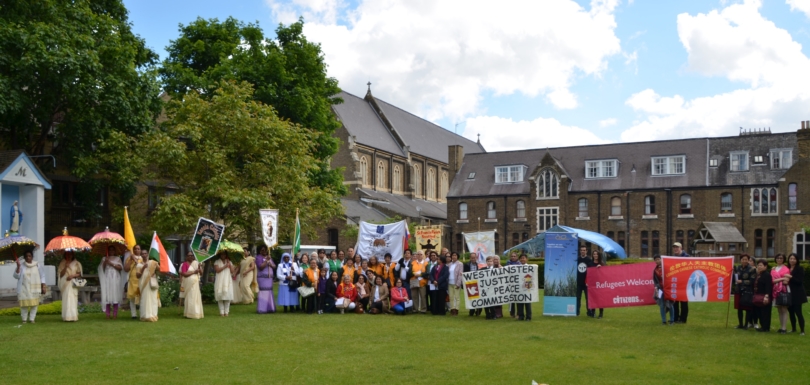 Now, with the help of musician and media expert Shea Lolin, the parish is hoping to raise £1.5m to restore the historic interior of its large church.  His documentary video features the voices of clergy who have served such as Mgr John Armitage, Fr Paul Keane and Fr Dan Mason, alongside architect Anthony Delarue.
Built in 1874 for the growing Catholic community in east London, St Antony's was designed by Peter Pugin (1851–1904), son of the famous Augustus Pugin (1812–1852). The church was the abbey church of the Franciscan Friary which was built alongside it and once housed 150 monks – who founded neighbouring St Bonaventure's School.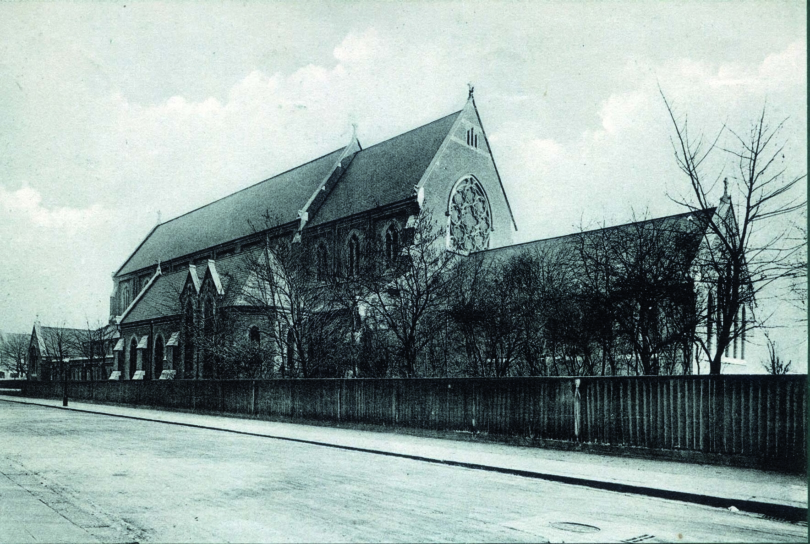 Radical alterations were made to the church in 1967, including covering over the ornate stonework. A half century on, St Antony's has received permission from the Diocese of Brentwood and English Heritage to begin uncovering Pugin's original masterpiece. The restoration team were astonished by what they found – most of the original stone work is still in place and two beautiful scenes from the life of St Antony have been revealed.
The architect of the restoration, Anthony Delarue, said: "We began stripping back the plaster and we found some pretty spectacular nineteenth century carved stonework. The goal of this project is to put the building back so that it does to the pilgrims of the future what it did on day one."
To complete the restoration work, St Antony's is embarking on the biggest and most ambitious funding campaign in its 147-year history. Parish priest Fr John Jesus said: "The face of east London is constantly shifting – and many parts of it are unrecognisable now, compared with even 25 years ago. This makes for an exciting and dynamic area in which to live – but we need places of stability and wisdom in a changing world."
You can read the case for support at www.stantonysforestgate.com and watch a video showing the progress that has been made so far.
If you would like to contribute to the fund, please contact the parish or visit: https://www.justgiving.com/fundraising/stantonyfg
History and restoration documentary