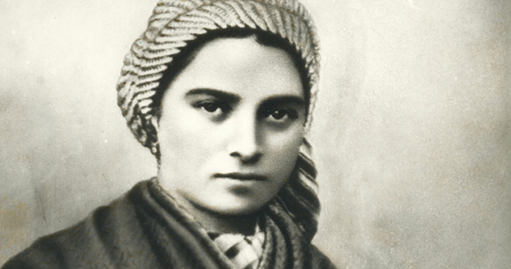 In September and October this year, the relics of St Bernadette will journey on pilgrimage to England, Scotland, and Wales for the very first time. The tour will depart from Lourdes on 1  September and return to the Shrine on 1 November. It will begin in the Diocese of Westminster and then move around the country.
A relic is a part of the physical remains of a saint after their death, or an object which has been in contact with their body. Relics help us feel close to a holy person while God shows his approval of relics by granting healing, and other graces. Lourdes is probably most famous for being a place of miraculous physical healings. To date, 70 confirmed miracles have taken place, but thousands more are under investigation by the Lourdes Medical Bureau using the most up-to-date of scientific research, with those with and without faith investigating whether there is a medical explanation for a healing that has taken place.
The relics tour will be a very special event that will provide an opportunity for people of all ages and backgrounds to experience the special gifts and charisms of Lourdes, in a church or cathedral near them. The pandemic has meant that many have not had the opportunity to enrich their faith by going on pilgrimage in recent years.
In our diocese, the relics of St Bernadette will come to the Cathedral of St Mary and St Helen on 16 October at 10am and depart the following day at 12 noon. On 18 October, they will arrive at Our Lady of Lourdes, Wanstead at 10am and will leave on 19 October at 9am.
More details on St Bernadette Relic Tour 2022