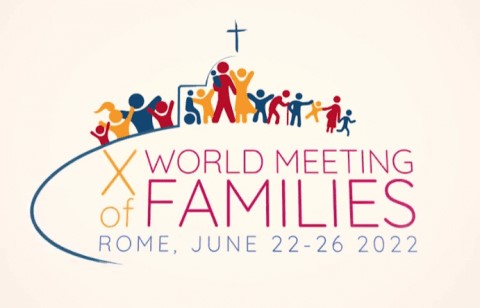 On the 22 June 2022 Pope Francis will open the tenth World Meeting of Families in Rome. The theme of the meeting is 'Family love: vocation and a path to holiness'.
The congress will feature five main conferences, looking at various themes that occur in the Apostolic Exhortation Amoris Laetitia, such as difficulties for families in today's societies; the preparation of couples for married life; and some situations of 'existential periphery' within families.
As a diocese, we have already begun preparing for this special occasion, which saw many families make the journey to Walsingham in May as part of the Diocesan Pilgrimage. Families with children were welcomed with special activity sheets focussed around the readings of the Mass and the Marian Apparition at Walsingham.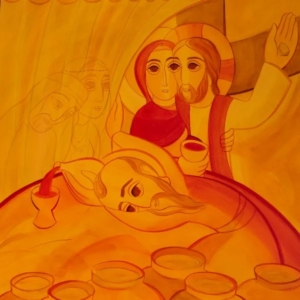 Throughout the month of June, we are encouraging parishes to come together to pray for families, and if possible, to pray the Angelus with the Holy Father at the close of the meeting on Sunday 26 June. Holy Family Prayer cards to mark the occasion will be available in all parishes on this Sunday.
In July, Bishop Alan will celebrate the annual Mass for Marriage and Family Life at the Cathedral. Each parish has received invitations for couples, particularly those celebrating a special wedding anniversary this year. If you would like to attend, please speak to your parish priest. The Mass will be offered for the intentions of families all around the Diocese of Brentwood. If your family would like to be remembered with a particular intention, you can click on this link and complete the request form here. (Link: https://docs.google.com/forms/d/1aeAaxq_7OJC9hRktR9C104YQjQLyvOiGqgCH57DdQcA/viewform?edit_requested=true#settings)
More information on the X World Meeting of Families can be found on the CBCEW site here:
https://www.cbcew.org.uk/world-meeting-of-families-a-celebration-of-family-love-and-beauty/
and the full schedule of the events between 22 and 26 June can be found here: