The Brentwood Catholic Youth Service has a number of fantastic events planned for coming months.
BCYS YOUTH MASS – Thursday 5 Oct, 6pm at Brentwood Cathedral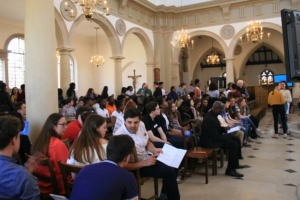 Beginning with pizza and refreshments in the Parish Hall from 6pm, with input from Caritas Diocese of Brentwood, celebrating the "Season of Creation".
Youth Mass celebrated in the Cathedral at 7:30pm. Absolutely everyone is welcome; please bring instruments, and sing, serve or read if you wish! No need to book!
BCYS YOUTH GATHER – Sat 21 – Sun 22 Oct at Essex Outdoors on Mersea Island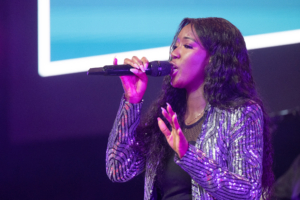 Open to absolutely anyone in Year 9 and above, this is a weekend of outdoor activities (climbing, high ropes, archery, zip wire) as well as prayer, reflection and input from the amazing Adeniké, who was a semi-finalist on "The Voice" in 2021 as part of Team WILL.I.AM (many will remember her also from Flame in March!) A singer-songwriter and passionate parish youth leader from London, she will be joining us on Mersea Island to share her faith, her journey and, of course, lead us in music throughout the weekend!
There will be coaches picking up from six different locations around the Diocese, and this is included in the cost of the weekend, as well as all food, accommodation, two outdoor activities, workshops from Adenike and the SVP and so much more!
This is always a popular event, so do ensure to apply for your place now at www.bcys.net/events/yg23
CATECHIST TRAINING AND RESOURCES DAY – Saturday 4 Nov at Sacred Heart of Mary Girls School in Upminster
This training and resources day is open to all First Holy Communion and Confirmation Catechists, as well as those who look after the children's liturgy in the Diocese of Brentwood. It will be an opportunity to hear about fresh resources, as well as receiving input to assist you in your First Holy Communion and Confirmation programmes. A particular welcome is extended to any young catechists or young people (16+) who may be interested in working as or with catechists, and wish to develop their faith further post-confirmation.
Reserve your place now at www.bcys.net/events/catechistday23/