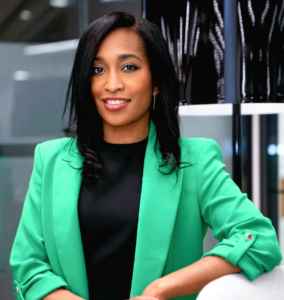 Leila Thomas, Urban Synergy CEO and Founder Leila Thomas is the CEO and Founder of Urban Synergy who are an accredited Mentoring and Befriending Charity founded in 2007. Leila is formally seconded from the London Stock Exchange Group to lead the charity expansion and development programmes in London and ethnic diverse cities in the UK.
Urban Synergy supports Black Minority Ethnic and disadvantaged students, aged 10-18 years, to reach their full potential through innovative programmes of one-to-one mentoring, role model and academic seminars, work shadowing experience, and life skills training. During the COVID19 pandemic Leila has pivoted the charity's strategy and developed e-mentoring, e-seminars and parent support programmes. Urban Synergy brings together individuals from a variety of professions, who voluntarily offer a young person guidance and encouragement. Urban Synergy's pool of mentors includes the likes of high-profile barristers, entrepreneurs, bankers and other professionals, media and entertainment industry professionals, scientists and even commercial pilots.
Leila has continuously been honoured for her work winning and has been awarded UK Social Mobility Award – Mentor of the Year 2018, Point of Light Award from Prime Minister David Cameron a European Diversity Award 2013, Business in the Community Race Equality Leadership Award and Thomson Reuters Community Champion 1st Prize.
She was also featured in News of the World 'Women of the Year', named in the 100 Influential Black People 2010 Power List, 2012 Black Youth Achievement Award for the best 'Personal Development Organisation of the Year, Leila was also a Precious Award finalist, and is a Common Purpose Graduate, and a Royal Society of Arts Fellow.
Leila has also served as Non-Executive Director for Board Apprentice which is a not for profit social franchise dedicated to increasing diversity on boards globally.
Leila is a diversity committee member of a Global corporate organisation championing diversity.
Leila has also been a Co -Opted secondary school governor from 2016-2020
If you were watching ITV1 recently, you may have seen Leila talking about what it's like to be a black woman in technology. This forms part of an ITV initiative to offer black people a platform to share stories of racism and their vision of changes for the future. You can see Leila's video here, and the full series here. (Leila's video is just under Will-i-am's at the bottom of the page).
Urban Synergy has also been recognised by Parliamentary dignitaries. www.urbansynergy.com