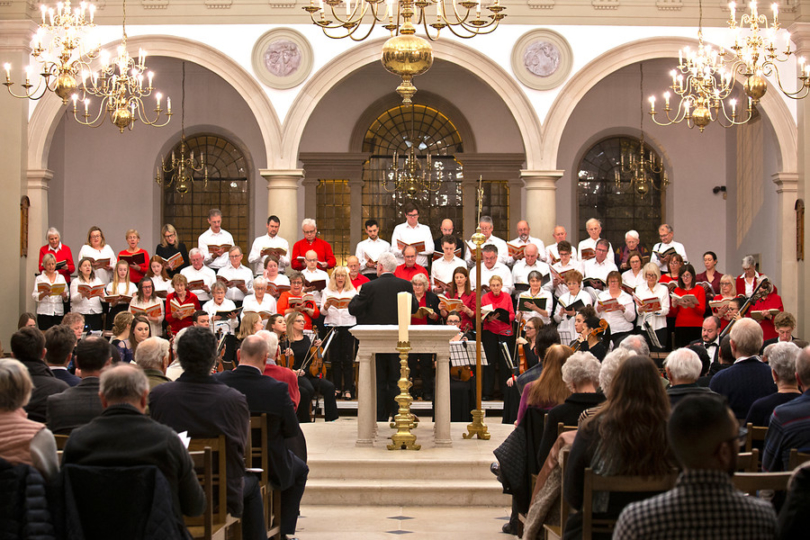 A specially formed 55-strong choir accompanied by a first-class orchestra and a top quality line-up of soloists performed the complete Messiah to a very appreciative audience at Brentwood Cathedral on 15 December.
It was no ordinary performance as it was conducted by Andrew Wright,  the Cathedral's Director of Music, to celebrate serving 40 years as a Cathedral musician, first at Westminster and then since 1982 at Brentwood. Messiah is a work that Andrew has conducted many times in the Cathedral and in which he always draws excellent performances from all the participants and it was appropriate that this was the work chosen to mark such a milestone of service to church music.
The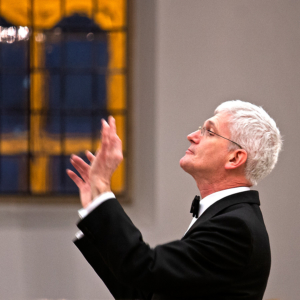 choir – called the Anniversary Choir – came together in the afternoon with the orchestra for just one rehearsal and produced an outstanding performance. The entire audience rose to its feet in appreciation at the end of a thunderous rendition of the final chorus 'Worthy is the Lamb'.
The chance to sing Handel's Messiah with professional soloists and orchestra in a Cathedral is one that many amateur singers covet and this was no exception as several singers took the opportunity to join a choir that contained many current and former Cathedral choir members as well as others who have worked closely with Andrew over the years.
The orchestra was the always superb ELMS (Ex-London Music Students) Orchestra and the soloists were Julia Wilson-James, Chloe Treharne, Micahel Bradley and William Semple.
The event was organised by David Worsfold.
Pictures by Graham Hillman.