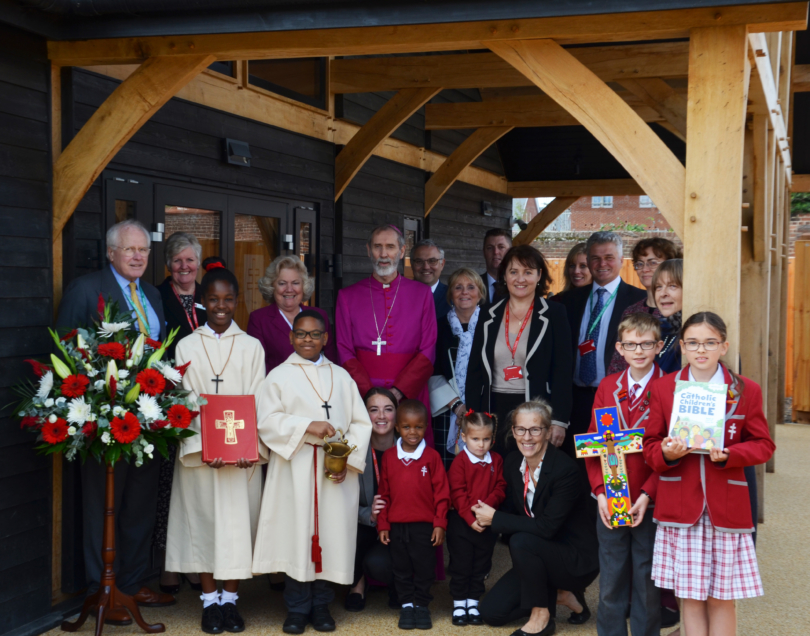 New Hall Nursery celebrated its official launch on Wednesday 9 October, with the Bishop of Brentwood, the Rt Rev. Alan Williams sm, visiting to bless the new building, take a tour of the facilities and to meet New Hall School's newest pupils.
The Nursery comes as a welcome addition to the School's existing Preparatory and Senior Divisions. The new Division opened its doors to pupils in September, marking the establishment of New Hall as the first Catholic all-through school in Essex, offering an educational provision for day students from Nursery to Sixth Form, with boarding available for pupils from Year 3.
"Introducing a new Nursery allows New Hall to offer excellent wraparound care to more families and to expand the School's promise to provide the best start in life," said Katherine Jeffrey, Principal.  The Nursery offers options for both all year round and term time only care, starting at the age of one, from 8.00am until 6.00pm with extended day care on offer from 7.30am to 6.30pm.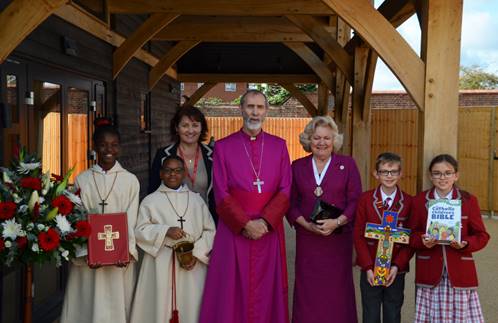 Constructed by the Stable Company, the Nursery was completed over the summer and provides an inspiring environment for the School's youngest pupils to explore, develop and grow, she added.  The ceremony to mark the building's official opening was attended by parents, pupils, school governors, Scott Green from The Stable Company, Councillor Janette Potter, Deputy Mayor of Chelmsford and Chelmsford City Council representatives.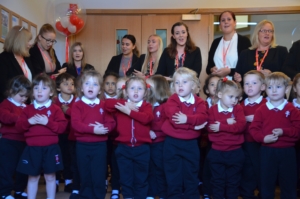 The specially designed building offers a spacious, bright and calm environment for children to explore and develop their natural abilities. The Nursery has been designed to support all areas of a child's learning, whilst facilitating their emotional well-being in safe, nurturing and stimulating surroundings.  Modern spaces complete with tailor-made fittings, provide a canvas for arts and crafts, sensory and messy play, dance and music, while at the same time supporting the Early Years Foundation Stage curriculum's seven areas of learning: Personal, Social & Emotional, Physical & Communication & Language Development, Literacy, Understanding the World, Mathematics and Expressive Arts & Design. "The innovative and exciting outdoor learning environment is a spacious area that incorporates sand and water play, a mix of Astroturf, real grass, elevated areas and natural planting, all chosen to nourish a child's imagination. New Hall children can delight in the mud kitchens and take part in gardening activities in the Nursery vegetable and flower beds," added Principal Jeffrey.