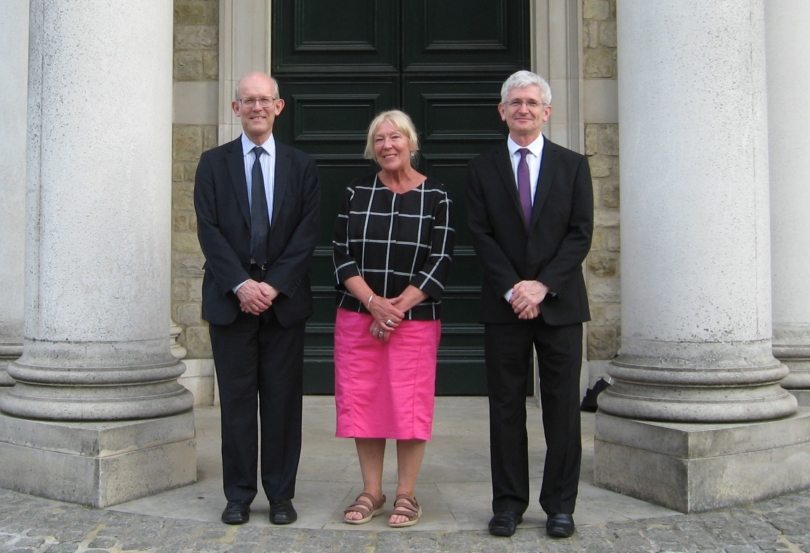 Brentwood Cathedral Choir has commissioned composer Diana Burrell to write a new choral Mass setting (Missa Brevis) to mark the Centenary of the Diocese of Brentwood in 2017.  The Missa Brevis will be performed for the first time at a Sunday Choral Mass next year.
Diana lives in the Diocese of Brentwood and has attended services at Brentwood Cathedral where several of her works have been sung. She was a guest speaker at the Conference of Catholic Directors of Music, held at Brentwood Cathedral in 2014. She recently completed a commission for the BBC Symphony Orchestra to be performed at the Barbican later this  year.
Master of Music Andrew Wright said: "We are thrilled to be able to commission a Missa Brevis from Diana Burrell for Brentwood Cathedral Choir and our Diocesan Centenary in 2017. Diana is a wonderful and inspired contemporary composer and we are very privileged to be able to add to our repertoire one of her works."
Photos by Peter Romhany (top from left to right), the composer Diana Burrell with Stephen King (Cathedral Organist) & Andrew Wright (Master of Music) and below with the Cathedral Choristers. Photo taken after Choral Vespers in the Cathedral on 22nd June.