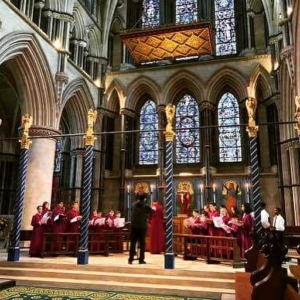 On the 9th February the Cathedral Girls' Choir (pictured right at Norwich Catholic Cathedral)  and their Director, Art Wangcharoensab, will be travelling to Cambridge to visit the church of Our Lady and the English Martyrs and to sing a joint evensong with the Pembroke College Girls' Choir.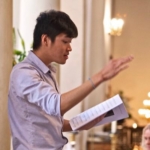 Art says: "This is a very exciting and unique opportunity for the girls and one which they are very thrilled about. They will be singing 'The Berkshire Service' by Malcolm Archer and they will also be performing the world premiere of James Devor's 'I heard the voice of Jesus'." (James Devor is assistant organist at Brentwood Cathedral and Head of Music at the Campion School, Hornchurch.)
The evensong will be taking place at Pembroke College Chapel, Cambridge and the service starts at 6.15pm. Everyone is welcome to attend.