The Catholic Church in England & Wales is working in partnership with the fostering and adoption charity Home for Good to highlight the needs of the thousands of children who enter the care system every year, and the critical priority of finding loving homes for them.
Launching at the annual national gathering of Diocesan Marriage and Family Life Co-ordinators on 13 November, (Hinsley Hall, Leeds) the campaign will support communities in raising awareness of the needs of children and exploring together how parishes can respond by inspiring more people to become foster carers or adoptive parents and supporting those that do.
The campaign will encourage Catholic parish communities to consider those who are vulnerable and marginalised, highlighting specifically the critical need for children in care to find adoptive and foster parents. It is something that has been close to the heart of our Catholic mission over many years. Organisers of the conference said, "adoption and fostering is part of our Catholic DNA, our Christian story and experience".
The campaign in Catholic communities comes shortly after National Adoption Week 2019, and at a time when there are more than 4,100 children for whom adopters need to be found and only 1,700 approved adopters ready and waiting to offer these children the homes they need. The Fostering Network also estimates that more than 8,600 foster carers must be found this year alone.
Speaking at a children's hospital earlier this year, Pope Francis encouraged the Catholic church to find more safe and loving homes for children who are unable to live with their birth families saying, "There are so many children who need homes, and the Church should step up to help them" (Pope Francis, 24 May 2019).   "How much we need a culture that recognises the value of life, especially the weak, threatened, abused," he added, saying that the Church should be concerned with creating a culture of care and beauty, not exclusion: "A culture that recognises in every face, even the smallest, the face of Jesus: 'Whoever welcomes one child like this in my name, welcomes me.'"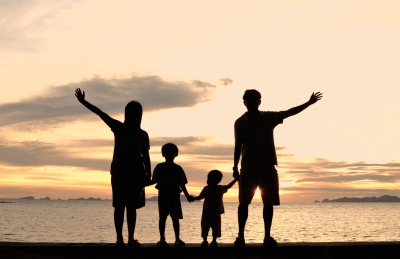 Kirsty Wordsworth, Head of Engagement for Home for Good said: "In our conversations with the Marriage and Family Life team at the Catholic Bishops' Conference of England and Wales, Home for Good has been hugely encouraged by the stories from within Catholic communities of families meeting the needs of vulnerable children through adoption. With the current need for more foster carers and adopters, Home for Good are delighted to be working in partnership with the Catholic Church in support of those involved in Marriage and Family Life and parish ministry across England and Wales.  Together we will be exploring how Catholic parishes can renew awareness of the need and continue to play their part in both finding a home for every child who needs one and ensuring families who foster and adopt are supported by their church community."