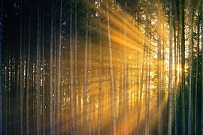 The Association of Christian Counsellors has set up a Crisis Counselling Support Service in response to the distress and suffering of many people during the Covid-19 pandemic.  It has come about in response to requests for help from people directly involved in supporting frontline NHS staff, care home staff and the bereaved. Not only are NHS staff witnessing distressing events associated with the infection, but they are also concerned for the well-being of bereaved families of former patients who do not have the normal rituals and practices that can help people in the early stages of grief. The situation is difficult for all involved – especially when meeting up and connecting with families and friends is not permitted because of self-isolation and/or lockdown.
The service has been set up specifically to help people who are experiencing difficult feelings, thoughts and circumstances because:
• They work within a NHS setting (medical and ancillary staff) and are being impacted by caring for people who have COVID-19, or
• They have been bereaved at this time, whether due to Covid-19 or another reason.
The service offers up to 10 sessions of counselling on a no-fee basis, either online or by telephone.
To find out more please visit ACC's website www.acc-uk.org or if you don't have access to a computer, please ring 024 7644 9694.
As a relatively small charity, it is just not possible for ACC to open the Crisis Counselling Support Service to everyone in need of counselling. If you are not eligible for this particular service but feel in need of counselling, other options are available.
If you can afford to pay for counselling, ACC suggests you look at the 'Find A Counsellor' section on its website.  It advises that there are other directories of counsellors online BUT says please make sure that you choose a counsellor who is on a register of counsellors which is accredited by the Professional Standards Authority. If in doubt, check that their professional body is listed on the Professional Standards Authority's website https://www.professionalstandards.org.uk/what-we-do/accredited-registers
Otherwise please contact your GP and/or local mental health charities to see what is available to you.
If you are feeling acutely distressed and/or suicidal make an emergency appointment with your GP or ring NHS 111 or 999, go directly to an A&E department or call:
Samaritans – 116 123
Premier Lifeline – 0300 111 0101