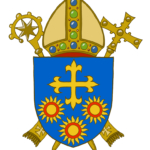 The Education Department of the Diocese of Brentwood has issued a statement clarifying its position on the proposed academisation of Catholic schools.
Director of Education, Rob Simpson, said: "Every child deserves a good education and the opportunity to fulfil their potential – we see it as our core purpose to deliver this for every pupil at our Diocesan schools. Supporting schools in their choice to academise is one way in which we are working to continually improve educational outcomes for our pupils.
"The sharing of expertise and resources facilitated by Catholic Trusts means schools are better enabled to learn from one another and raise standards to adopt best practice, while also taking advantage of economies of scale to ensure that every penny works as hard as possible for the benefit of pupils.
"There will be no changes to pay and conditions for staff in our schools and the professional development opportunities offered by Catholic Trusts make it easier to recruit and retain the best teachers for our pupils. We have developed a Diocesan Protocol to guarantee teachers' pay and conditions.
Episcopal Vicar for Education, Fr Stephen Myers, said: "The Diocese remains fully committed to protecting terms and conditions for all of the great teachers and support staff within our Catholic schools. We strongly encourage all school staff to be members of a union and respect the right of employees to take industrial action but feel that that this should be proportionate to avoid detrimentally affecting the education of the children and impacting on parents and carers to the extent that it has."
"The final decision on whether a school should become an academy will always be one for individual governing bodies to make, having consulted with their staff and parents."
Read more about the rationale behind the academisation proposals and the protocol guaranteeing teachers' terms and conditions here.