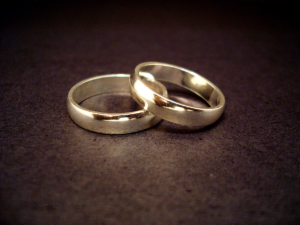 Fr Matthew Bemand-Qureshi, Diocesan Director and Chaplain of Marriage and Family Life, writes to parishes:
"Marriage is not just a relationship but a vocation and a means of holiness. Please pray for married couples, those preparing for marriage (especially those who have had to defer weddings), and those who have been widowed especially in the past year."
You can find more resources to support the vocation of marriage on the Brentwood Marriage and Family Life Facebook page at: www.facebook.com/BrentwoodMandFL.
Children from the Diocese of Brentwood share "What is love?"
Practical support for married and engaged couples
If you are experiencing difficulties in your marriage, or would like to deepen your understanding of this vocation and each other, a number of organisations are able to help remotely during the lockdown, such as Retrouvaille, Marriage Care and Smart Loving.
Retrouvaille, a Catholic programme for couples who may have difficulties with their marriage, is running its first virtual weekend this month on 25-28 February. The programme aims to give couples the tools to enable them to see new hope for their marriages and family life.
Please telephone 07887 296983 or e-mail: [email protected] for more information.
Marriage Care is offering marriage preparation and counselling remotely. Visit https://www.marriagecare.org.uk/ for more information and to access support, or contact the appointments line on 0800 389 3801,  Mon – Thurs (10:30 am–6 pm).
Smart Loving, based in Australia, offers a range of online courses for marriage preparation, enrichment and support in times of difficulty, as well as natural family planning. The Smart Loving Engaged course is recommended in our Diocesan Marriage Preparation policy as one way of covering many of the requirements.  Again, a flyer is attached. Visit https://smartloving.org/