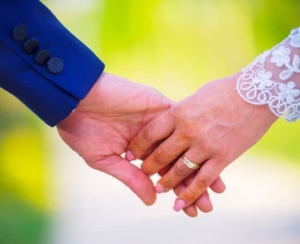 Marriage Care is recruiting volunteers to join its board of trustees. The organisation provides vital relationship support services and marriage preparation courses to the Catholic community and beyond.
It welcomes expressions of interest from all candidates but is particularly keen to hear from individuals who have experience in:
Income generation including major donor development;
IT and systems strategy and project management;
Marketing and social media;
Relationship counselling/therapeutic practice and supervision;
Training delivery and accreditation
If you are interested in helping support healthy relationships and preventing couple separation please contact Marriage Care on [email protected] to find out more. The deadline for applications for this role is 22 October.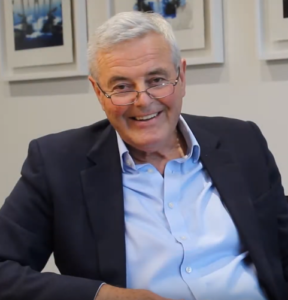 Chair of Trustees, Kit Dollard shared his experience of volunteering with Marriage Care: 
"After 45 years in paid employment in the military, then the city, followed by property, and last of all the Church, I was looking to give back to society. Marriage Care specialises in marriage and relationships and promoting relationship skills, and for me it was just the vehicle that I needed. On the way I've learnt a few new skills, I've had a lot of fun, I've met some wonderful people and as a front line volunteer I've had the privilege to meet couples in that first phase of love, as well as helping to repair some broken relationships.
Perhaps more importantly I have helped an organisation deliver its goals to over 9,000 couples each year, with the help of 700 volunteers. For me it's a reminder that in giving our time we always receive back more than we actually give, and that for me is surprising, humbling and it's a privilege.''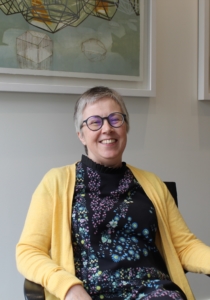 Fellow board-member and trustee, Dr Clare Watkins, said: "I've been a Trustee for Marriage Care for about four years. It took me a bit by surprise when I was asked – I'm not a lawyer, an accountant, or senior manager, so I think at first I was worried I wouldn't have much to contribute. But it became clear quite quickly that this was an organisation which valued a variety of gifts and a range of voices in the decision-making processes.
It's been a really joyful thing to do, working with such committed people, such able people with skills that I don't have, but all the time feeling what little things I do bring are valued.
And it's just such a great honour to be part of a board that really serves such a remarkable group, and a large group, of volunteers who give of their time and of their wisdom so generously.''
Counselling Services in Brentwood – an increasing amount of research is revealing the far-reaching and devastating effects of family breakdown. Recent findings from the Centre for Social Justice have shown that children whose parents split up when they are under 18 are more than twice as likely to experience homelessness; 1.9 times more likely to experience educational underachievement and 1.8 times more likely to experience alcoholism – and these are just a few of the frightening statistics the study revealed.
Broken relationships can lead to loneliness, depression, homelessness, debt and reduced life chances for children. This is why, as the largest faith-based provider of relationship support services in England and Wales, we believe that relationship support is a matter of social justice.  Marriage Care have been supporting couples for over 70 years through providing low cost, accessible, marriage preparation and relationship counselling services and are committed to sharing the joy of the Catholic understanding of marriage and relationships in all that we do. We provide relationship counselling in Ilford, Romford, South Woodham Ferrers, Rayleigh, Chelmsford and Colchester.
Here is what our clients say about our services:
"I honestly believe it saved our relationship. Once we could see why we were arguing and were given the tools to put the theory into practice we never looked back." – counselling client
"The biggest difference is that we actually like each other now and have lovely conversations and want to spend time together" – counselling client
We know that our work is valuable as a preventative intervention that not only saves families the emotional trauma of breakup but also the cost to society and government: an evaluation commissioned by the Department of Education in 2014 showed that relationship counselling saves the government £11.40 for every £1 spent.
Marriage Preparation Last year, across the Diocese of Brentwood  our marriage preparation volunteers hosted seven marriage preparation courses, enabling 123 engaged couples to have the best possible start to their marriage.  Here is what couples say about our Preparing Together days:
"Every couple should attend one of these courses" – marriage preparation attendee
''One of the best things about the course was having the opportunity to learn more about how God's love can support us during our relationship.'' – marriage preparation attendee
These comments reflect the wider feedback we get about the life-changing support couples and individuals receive from Marriage Care: 82% report a positive outcome from their counselling experience and 86% give a satisfaction rating of 80% or more for our services.
For more information on Marriage Care and how you could be involved in supporting healthy relationships please visit www.marriagecare.org.uk/get-involved or email: [email protected].