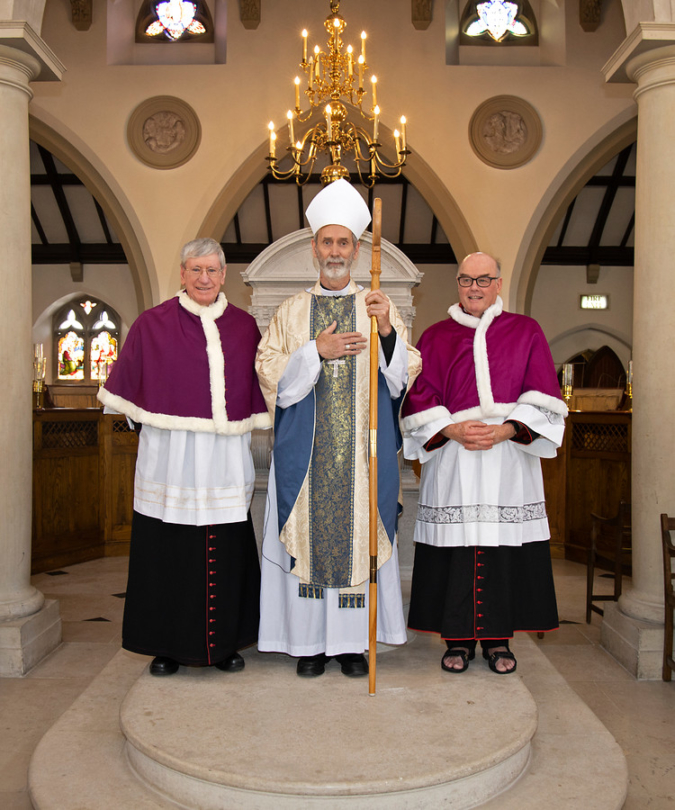 Last month saw Fr Tom Lavin of Lexden parish and Fr Bob Hamill from East Ham become canons. Fr Tom became an Honorary Canon while Fr Bob Hamill, who has accompanied many young people with learning difficulties on the HCPT pilgrimages over the years, joined Brentwood's Chapter of Canons. Bishop Alan Williams presided at the Mass at Brentwood Cathedral during which the Provost of the Chapter, Canon Pat Sammon, installed the new canons.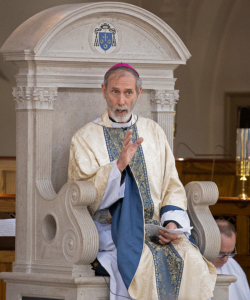 Bishop Alan established the Chapter in 2016 to provide "a semi-permanent body of priestly wisdom and holiness in the Diocese".  The move was part of the collaborative approach he has adopted in the Diocese. Those installed in 2016 were Canons Patrick Sammon, Paul Bruxby, Peter Connor, John McGrath, Anthony McKentey, Martin O'Connor, Brian O'Shea, William Young and Mgr Canon Kevin Hale, parish priests in Wanstead, Barkingside, Clacton, Billericay, Colchester, Chadwell Heath, Grays, Barking and Leigh on Sea, respectively.  Canon Patrick Sammon has been elected Provost of the Chapter. Canon Anthony McKentey has since died.
Prior to the ceremony in 2016, the Diocese's sole canon was Mgr Canon Michael Corley, who was installed in 1977 by Bishop Casey, Bishop Thomas McMahon's predecessor. In 2016 Mgr Canon Michael Corley, now deceased, said: "Canons work with the Bishop for the good of the Bishop and the Diocese. The great advantage of a Chapter of Canons is that they provide total confidentiality, and have a responsibility with the Bishop for the running of the Diocese. If the Bishop needs taking to task, it is the duty of the Canons to speak up. It is not seen as a lack of loyalty – they simply tell it as it is. They must be honest and frank – but always charitable. The best analogy is that they are like members of the Prime Minister's Cabinet. They meet without the Bishop initially and are hence free to express their opinions before sharing them with the Bishop when he joins the Chapter meeting."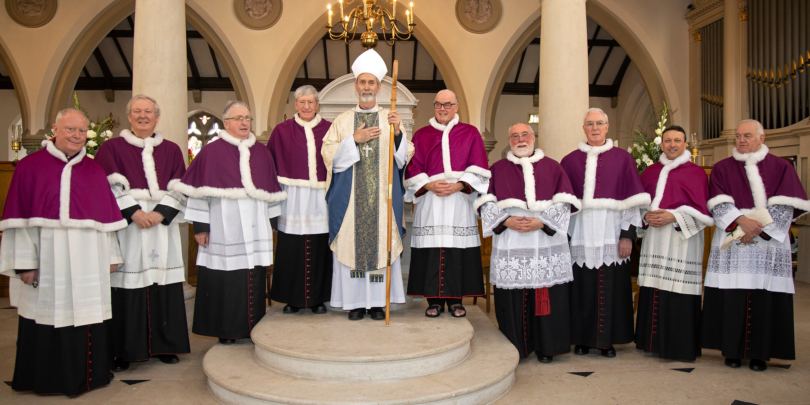 Read more here.
Pictures by Graham Hillman – to see more, go to the Cathedral website: www.cathedral-brentwood.org/blog-2/canons-mass2019/