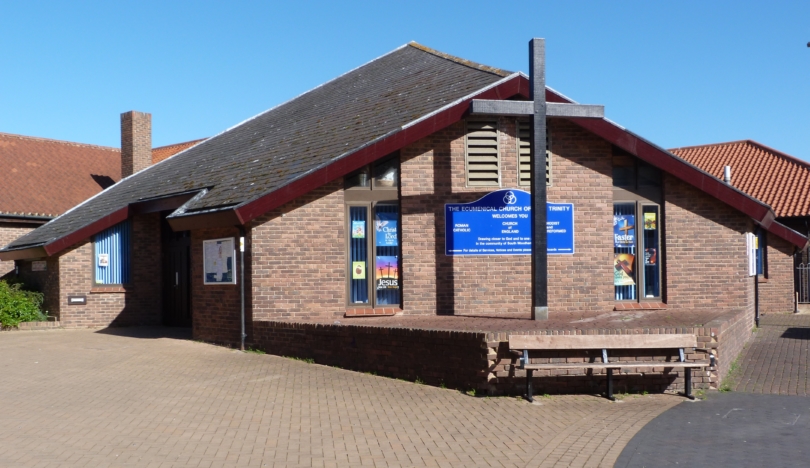 Denominations sharing a church in South Woodham Ferrers are collaborating with other Christian churches in the town on a Town Nurse Project, supported by Parish Nursing Ministries UK.  A Christian charity, it helps local churches appoint nurses, who in turn support people and communities towards whole person healthcare. The SWF Town Nurse Project is looking to recruit a registered nurse to lead the service, working for five hours a week in the town in a paid position.
"This innovative service is intended to improve and maintain the wholeness, health and wellbeing of our community," said Peter Blackman, chair of the parish council at the RC parish of Danbury and South Woodham Ferrers, which shares Holy Trinity Church with Anglican and Methodist congregations. "The project was pioneered by SWF Methodists in partnership with SWF Health & Social Care Group, but it is being managed by all Holy Trinity Churches, while all SWF churches are in the Steering Group."
The Town Nurse's responsibilities will include offering personal health screening, information advice and general health education, liaison with other local services and supporting people during pandemic and winter pressures, he said. "They will also act as a referral agent and health advocate." Full training will be provided, he added, and hours will be flexible to suit the candidate. "The post requires the successful candidate to offer spiritual care when requested and it is a genuine occupational requirement for the applicant to be a practising Christian."
There is a six-month trial period and the contract will initially be for one year with a view to expanding the service.
"After all the delays with lockdown we're attempting to get this started small as soon as possible to contribute to ongoing pandemic-related needs as well as winter pressures. We then hope to develop it further as we go along," said Peter.
For an application pack apply to Nikki at [email protected] or to find out more information about the post please contact Val Carter at [email protected].
The closing date for applications is Monday 12 October 2020 at 10am.