Online Training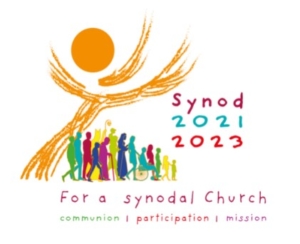 The Synod Strategy Team has asked for volunteers from parishes, partnerships, charities, primary and secondary schools to act as contacts for the Brentwood Synodal Pathway. We are keen to encourage people who will help us to hear the voices of people throughout Essex and East London to begin this journey with us.
All volunteers are invited to an Online Introduction Training Session to be introduced to Synod Pathway for the Diocese of Brentwood. This session will be held four times, to enable as many people as possible to attend.
Whilst the content will be the same at each session, the for schools will also look at the engagement of students, staff and parents, so would be ideal for schools' contact persons, staff and governors.
Synod Saturday Holy Hour
Our Journey Together on this Synodal Pathway is only possible with the guidance and inspiration of the Holy Spirit. Parish partnerships are invited to offer a Holy Hour on the second Sunday of every month. Watch this space to find a Synod Saturday Holy Hour near you.
Local Listening
Groups of Catholics, whether in a parish, school, charity, family, colleagues or friends, are invited to hold a listening session that will spark conversation on the themes of our Synodal Pathway. All are welcome to participate. Watch this space to find out about a listening exercise near you.
If you are planning a listening session and would like us to help you reach people in your area please complete the form below: