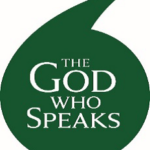 The Bishops of England and Wales have invited us to celebrate a 'Year of the God who Speaks', beginning in October 2019 and ending in November 2020 (www.godwhospeaks.uk). The Year marks the 50th anniversary of the Catholic Biblical Federation, the worldwide organisation set up after Vatican II to promote understanding and love of the Bible (www.c-b-f.org/ ) as well as the 1600th anniversary of the death of St Jerome, who produced the Latin Vulgate translation of the Bible.
This will be a time of deepening our love for God's word. We are invited to listen afresh to the word of God as Mary did at the Annunciation as she encountered in her heart 'the God who speaks'.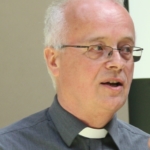 A programme of events has been organised in our diocese by Rev Dr Adrian Graffy, a member of the Vatican Commission that takes a lead in Bible scholarship, interpretation and promotion in the Catholic Church. Events will take place at Christ the Eternal High Priest in Gidea Park (RM2 6DH). Please see below.
Parishes are also invited to arrange their own initiatives during the Year.
Events for the Year of the God who Speaks (2019-2020)
Saturday 12th October 10.30 – 3 pm
Beginning with Genesis: Fr Adrian Graffy (Pontifical Biblical Commission)
Saturday 23rd November 10.30 – 3 pm
The Scriptures in Advent: Fr Nicholas King SJ (Campion Hall, Oxford)
Wednesdays 22nd and 29th January at 7 pm
The Gospel of Matthew: Fr Adrian Graffy
Saturday 29th February 10.30 – 3 pm
John among the gospels: Fr Victor Darlington (St John's Seminary, Wonersh)
Wednesdays 11th, 18th and 25th March at 7 pm
The Great Johannine Gospels: Fr Adrian Graffy
Saturday May 9th 10.30 – 3 pm
My Passion for the Bible: Dannie Firth (Wednesday Word)
and Esperança Amill-Rocamora (Biblical Association of Catalonia)
Saturday June 20th 10.30 – 3 pm
Why Bother with the Old Testament? Prof Nuria Calduch Benages
(Pontifical Biblical Institute, Pontifical Biblical Commission)
Saturday October 24th 10.30 – 3 pm
The Joy of the Gospel: Fr Timothy Radcliffe OP (Blackfriars, Oxford)
Admission to all events free. Please book by email to [email protected] or by phone
to 01708 449914. Light refreshments provided. Please bring your own lunch on
study days. Local eateries available.
Easy access by road from the M25 and Gallows Corner. Ample free parking at the church. Three minutes' walk from Gidea Park station with easy connections by TfL to Stratford, Liverpool Street, Brentwood and Shenfield. Check Greater Anglia website for service alterations.