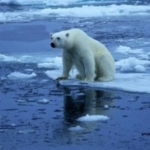 During the 2021 Season of Creation, from 1 September to the feast of St Francis on 4 October, thousands of Christians on six continents will unite to pray and take action in defence of our common home: www.seasonofcreation.org
The parish of Gidea Park has organised two study days – on Saturday 4 September and Saturday 2 October from 11.00 to 12.30 – to explore the teaching of Pope Francis on 'care for our common home' (Laudato Si'), and the promotion of global solidarity (Fratelli Tutti). As the United Nations Climate Change Conference (COP 26), to be held in Glasgow in November, draws nearer, and at a time of unprecedented danger for the world, the 2015 Laudato Si' could not be more relevant. This seminar will explore its contents and explain its crucial relevance.
Pope Francis issued his Fratelli Tutti encyclical on 'fraternity and social friendship' at the height of the COVID pandemic. At a time of turmoil it is a strident call for global cooperation, solidarity and peace. It was signed in Assisi on 3 October 2020.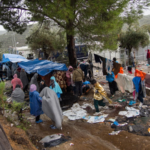 The two study days, 'The Cry of Creation' and 'The Cry of the Poor', will be given by Fr Ashley Beck, associate professor at St Mary's University, Twickenham and Dean of Studies of the Diaconate formation programme which covers most of southern England. He has degrees from Oxford University in Classics and Theology, and a PhD by publication from Surrey University in the methodology of Catholic Social Teaching.
For access to these free live stream events go to www.whatgoodnews.org
No registration needed. Talks will be available subsequently on the same website. Please spread the word on social media.