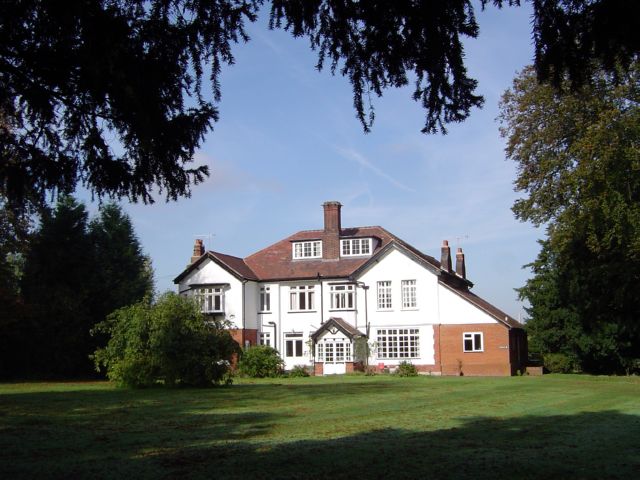 The Woodland Trust has granted 105 trees to Walsingham House at Abbotswick (Navestock Side, CM14 5SH), and the diocesan retreat centre needs a helping hand to plant them on Saturday 28 March, 9.30am-5pm.
The Woodland Trust is supplying trees to schools and communities across the country in a bid to increase the UK's woodland from the current 'pitiful' 13% – to help tackle the climate crisis.  It says:  "Trees are a huge part of the fight for our planet's future. They lock up carbon, reduce flooding and pollution, nurture wildlife and make landscapes more resilient. And whether you plant at home or in your community, every tree counts."
Fr Dominic Howarth at Walsingham House at Abbotswick needs volunteers to help plant the retreat centre's grant of Woodland Trust trees: "For those familiar with the building and grounds, we will be planting our 105 native British trees on the lower section of the field to the right of the main lawn; this will help to dry the lawn, and will, over time, become a lovely piece of natural woodland. We are planning to plant them in a way that provides glades and clearings, as well as pathways."
He adds: "Come with a spade, and some sandwiches – we'll provide drinks and snacks.  So we know who to expect, please email [email protected]. or call 01277373959. As the area where we are planting includes bee hives and a ditch, we suggest no very young children, please."
For more information about the work of the Woodland Trust, go to www.woodlandtrust.org.uk
And don't forget the Sponsored Sleepout, Friday 3 – Saturday 4 April, in the grounds of Walsingham House at Abbotswick. The evening begins at 8pm with a film and talk; or arrive at 11pm for Mass. Sleepout midnight – 7am. In this freezing and wet weather, it is very difficult for those who are sleeping on the streets. The Sleepout is a powerful way to understand what it feels like to sleep outside, while raising money for homeless charities. Groups should register by emailing [email protected]; individuals can register on www.bcys.net, where there are full details of the event. Open to anyone aged 15-105 (those aged 15-18 must be part of a group, and have parental consent).