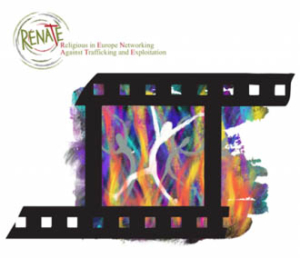 RENATE (Religious in Europe Networking Against Trafficking and Exploitation) is inviting young people between 16-24 in European countries to join its mission to tackle human trafficking by entering a film competition. Pope Francis has described human trafficking as a 'crime against humanity'.
Entrants are invited to produce a short film individually or as part of a team, up to four minutes long, around the slogan 'Slavery – Human Trafficking – Near YOU!', and some or all of the tags #StopTheDemand, #BreakTheChains, #EndTheCycleTOGETHER.
Competition winners will receive £2,000 for first place, £1,000 for second place, and £500 for third place. If entering as a team, the prize money is per entry, so will be shared between team members. Winning entries will also be shown in London at RENATE's Film Festival, which will take place on 12 September 2021 in two venues. The film that wins first place will be shown at BAFTA (British Academy of Film and Television Arts), and all three winning entries will be shown at the Royal Society of Arts.
The deadline for entry is mid-August 2021. For more information:
www.renateevents.net/film-competition
RENATE endeavours to abolish all forms of human trafficking and exploitation that violate the human dignity and rights of persons. Throughout its European Network, RENATE adopts a Victim-Centred, Human Rights, Trauma-informed approach in relation to the Law.
Further information from: [email protected]