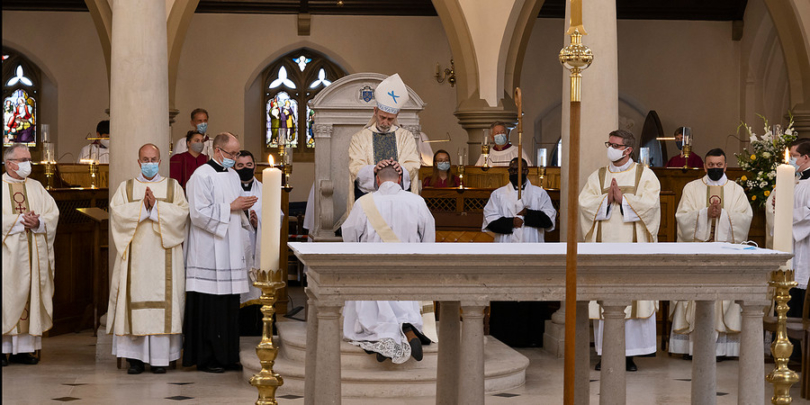 In recent weeks Brentwood Diocese has celebrated a number of ordinations. Not all have been diocesan priests and deacons: two men with close links to the diocese have been ordained for Orders or Movements.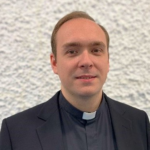 Fr Callum Young was ordained a priest for the Neo-Catechumenate at St Patrick's Cathedral, Armagh, on 29 June 2021. Callum is from St Michael's, East Ham. Callum travelled with the BCYS to Lourdes and World Youth Day.
Fr Joseph (Shaun) Bailham, OP was ordained a priest for the Dominicans at St Dominic's Church (Shrine of Our Lady of the Rosary), London, on 4 July 2021. Joseph (Shaun) was part of the Team at Walsingham House in 2007/8 and served as a BCYS leader in Lourdes for several years, as well as travelling to World Youth Day in Sydney and in Madrid. He was part of the parish of St Joseph the Worker in Hutton, and Our Lady and St Joseph in Stock.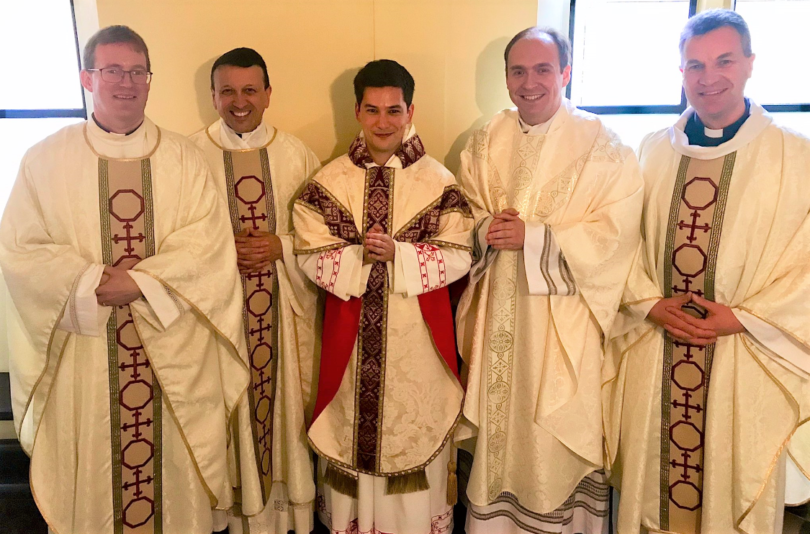 At his first Mass, Fr Joseph (above centre) was joined by five Brentwood priests including Fr Dominic Howarth, Vicar General Mgr Kevin Hale, the newly ordained Fr Callum Young, and Fr Matthew Bemand-Qureshi, who has known Fr Joseph over many BCYS Lourdes pilgrimages.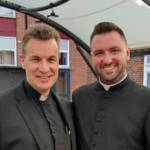 Fr Michael Barwick (pictured with Fr Dominic) was ordained on 7 July at Brentwood Cathedral by Bishop Alan. Fr Michael was head boy at Saint John Payne school, went to Lourdes with HCPT, was part of BCYS and subsequently managed the diocesan retreat house of Walsingham House for seven years, when it was located on Canvey Island.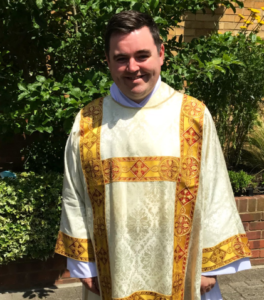 On 17 July, Damien Wade was ordained a transitional deacon by Bishop Alan at St Bede's, Chadwell Heath. Fr Dominic Howarth, who knows him well, said: "Damien is full of joy and humour, warmth and kindness. He was a superb teacher at De La Salle, Basildon and a wonderful BCYS Lourdes leader."
The priestly ordination of Fr Anthony Grant will take place on 23 July at 7 pm at St Antony's, Forest Gate; and Anthony Rowley will be ordained to the Permanent Diaconate on 24 July at Holy Cross, Harlow at 11.30 am.