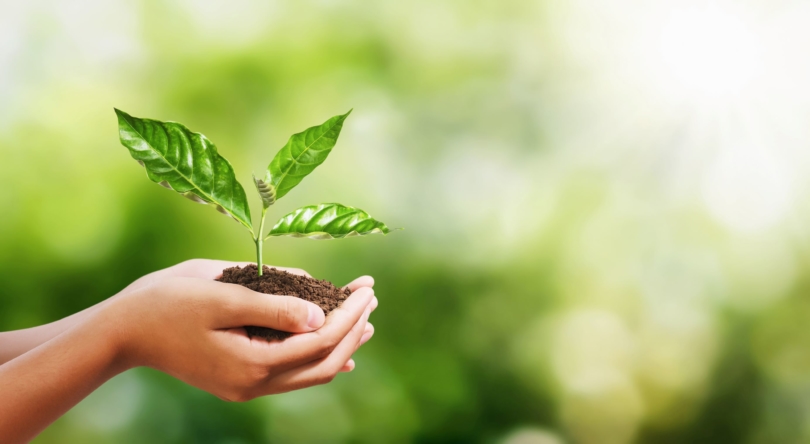 Bishop Alan Williams sm has written to all parishes across the Diocese of Brentwood to announce the publication of Laudato Si' Invitations, Commitments and Actions. Rooted in faith, it is a diocesan-wide initiative to 'inspire, refresh and rejuvenate our care for our common home'. For parishes, the launch comes on the eve of the Feast of St Francis of Assisi; schools will use the Feast day itself, Monday 4 October, as a key focus for all pupils.
"We are at a pivotal moment in the life of our planet," says Bishop Alan, as world leaders prepare to gather in Glasgow [at COP26] to make decisions that will affect us all. "This summer has seen wildfires raging in Southern Europe, traumatic flooding in India, Pakistan and America, and a devastating earthquake in Haiti. There can be no doubt that weather patterns are shifting, and it is the poorest people in the world who are often the ones that are suffering the most."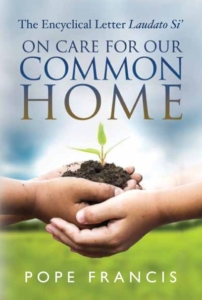 From Genesis right through to the teachings of Pope Francis, that care for creation and justice for the world's poorest people are key parts of our faith, he says. "In Laudato Si' Pope Francis draws together centuries of prayer and wisdom and asks us urgently to 'Listen to the Cry of the Earth, and the Cry of the Poor'."
The fruit of much work by a dedicated team over many months, Laudato Si' Invitations, Commitments and Actions is a response to that call. Within a setting of scripture and Catholic teaching, it explains what the Diocese is itself doing, from fossil fuel divestment to plans to reduce energy use in buildings, and invites parishes, schools and individuals to play their part. It also gives case studies and suggests practical ideas and strategies, linking these to useful websites and sources of information. "Each of us are asked to make three personal pledges," says the Bishop, "three ways in which we will act differently."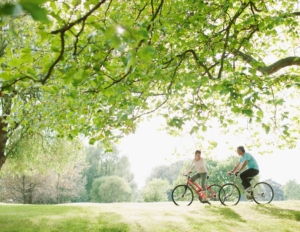 The ideas for the pledges recognise people's different income levels and personal circumstances. Something we can all do, for example, is pray grace before meals, recognising that the ingredients in the food we eat, and the hands that have prepared those ingredients are all God's gift. Other pledges might revolve around energy use, walking and cycling where we can, buying Fair Trade products and using our collective power to persuade supermarkets to stock them and to use less plastic, as well as nurturing the beauty of the world around us, wilding gardens and parks, and growing fruit and vegetables – including on our window sills.
Bishop Alan notes that 45,000 Catholics in Brentwood Diocese, each making three pledges, suddenly becomes a very significant action. He paraphrases St Mother Teresa of Calcutta, saying: "While our personal pledges may seem just drops in the ocean, 'many drops make a different ocean'."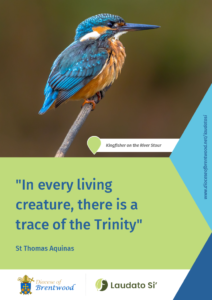 He stresses: "This is not just another environmental campaign; it is an integral part of our faith. In making your personal pledges – in working to heal the planet and in striving for justice for the poorest people in the world – you are a living witness to Jesus Christ."
As a mountain climber, he has experienced the wonder of creation deeply, he says, and he is very serious about his own pledges: "I will be eating less meat; I will be walking more often; I will be praying much more regularly on the challenges to God's Creation and the urgent issues around climate change."
The Bishop is also encouraging every school and parish to work towards the Cafod LiveSimply Award.
Fr Dominic Howarth has been part of the 10-strong working party producing the new document and its associated resources for schools and parishes. He says: "Although we are coming to this late in terms of a specific Diocesan policy, this is part of a continuum of ethical involvement going back decades. The Diocese is part of a national scheme supplying green electricity and gas to parishes, espoused the Real Living Wage in 2018 and set up Caritas Brentwood in the same year. This weekend's launch deepens and strengthens an ethical investment policy that was itself pioneering when it was first developed, over thirty years ago. And from the very foundation of the Diocese, in 1917, through until today, there has been hidden and heroic work to support the marginalised across the Diocese. So just as Pope Francis drew from centuries of Catholic Tradition when he wrote Laudato Si', so too we are drawing from over a hundred years of Catholic Social Action in Essex and East London."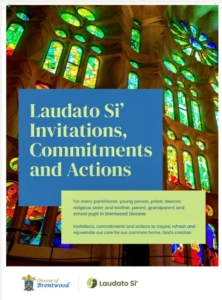 Fr Dominic pays tribute to the Diocese of Salford's Guardians of Creation initiative, led by Bishop John Arnold, which has provided much help and support to the Diocesan Working Party.
Finally, Fr Dominic adds that in just three days, since the website (www.dioceseofbrentwood.net/laudatosi) went live, many schools and parishes have already been in touch asking for extra copies of resources, sharing work that is already being done, and indicating that they will be taking up the challenge of personal pledges, prayer and action. "This whole initiative will remain under regular review, as ideas develop and technologies change, and the Diocese of Brentwood hopes that 'listening and responding to the cry of the earth and the cry of the poor' will be an ever more clearly identifiable part of how we live our faith."