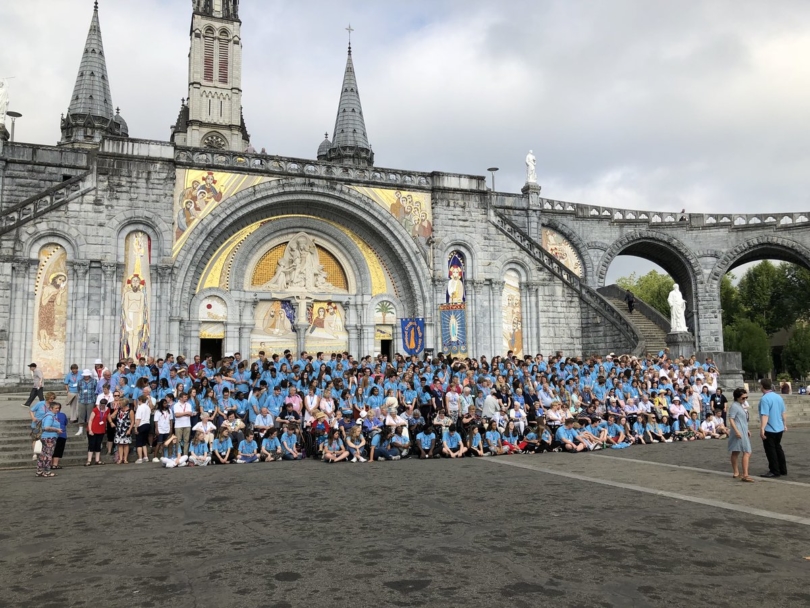 This year once again, the Brentwood Catholic Youth Service has planned an inventive programme as an alternative to the cancelled annual pilgrimage to Lourdes.
From Monday 26 July to Friday 30 July, BCYS will be hosting 'Lourdes at your Local' for summer 2021. There will be a Mass celebrated each morning at 11am at different churches around the diocese, with Anointing of the Sick and joyful music from talented young musicians, followed by coffee and refreshments. Says Pilgrimages and Events Coordinator Gabriella Skinner: "Those still unable to travel will be able to watch these Masses at home each evening from 5pm and there will be other virtual content each day including a Daily Rosary at 10am, Torchlight Procession and Talent Show, all of which you can enjoy from the comfort of your own homes."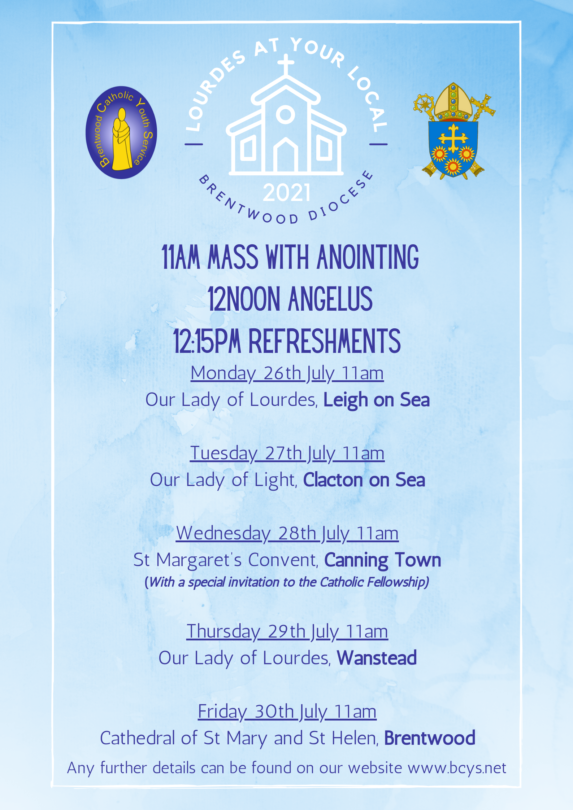 The Masses will take place in Leigh-on-Sea, Clacton-on-Sea, Canning Town, Wanstead and Brentwood, and BCYS is welcoming all ages, with a particular invitation to those who have been housebound or shielding over the last year. Further details and a full itinerary are available on the website www.bcys.net/events or you can email [email protected] for more information.
Gabriella says anyone who had planned to send prayer intentions to Lourdes should contact her before 30 June. "We are hoping that there will be someone able to travel and offer these at the Grotto for you – you can send them to me, Gabriella Skinner, Walsingham House at Abbotswick, Navestockside, Nr Brentwood, Essex, CM14 5SH, or email them to [email protected]."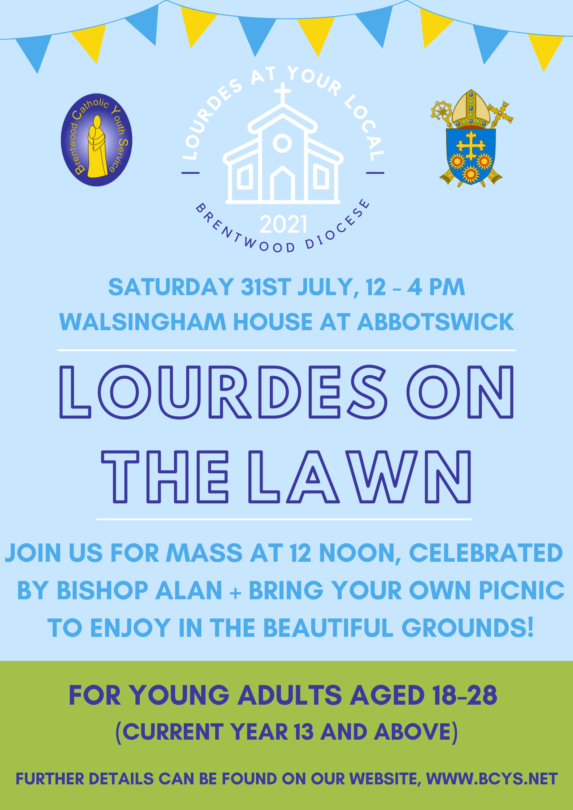 On 31 July, BCYS is inviting anyone currently in school Year 13 or above (approx. age 18-28) to come to a 'Lourdes on the Lawn' event at Walshingham House at Abbotswick. This event is open from 12pm – 4pm and will include a celebration of Mass together with Bishop Alan at midday. Those attending are invited to bring a picnic to enjoy in the beautiful grounds of Walsingham House at Abbotswick during the afternoon. You can find more information at www.bcys.net/events or email [email protected].
'Lourdes at your local' is a substitute for the annual diocesan pilgrimage to Lourdes which had to be cancelled back in February, given the uncertainties surrounding Covid-19 and the travel situation. Each year in that month the Diocese takes a collection to support the pilgrimage, and especially to enable participation by those who are ill but have limited funds; this year money raised from the collection went directly to the Shrine in Lourdes, to help ease some of its financial troubles.