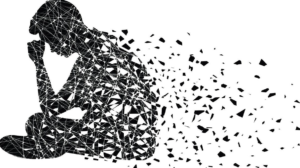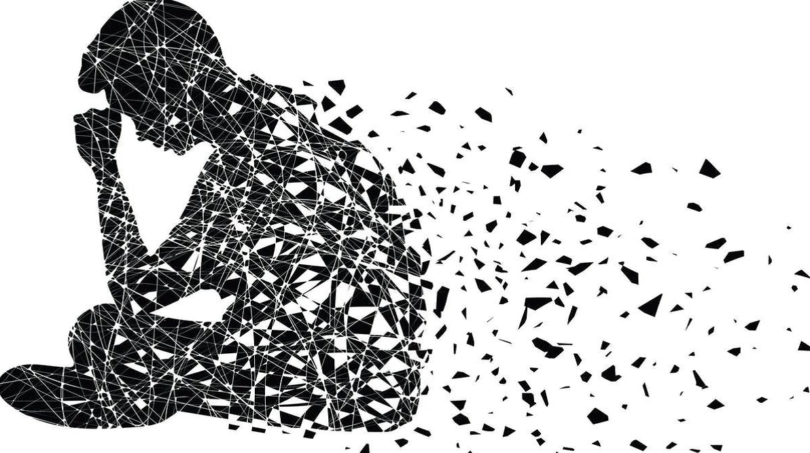 A groundbreaking psycho-spiritual project launched by a Catholic parish in Essex is set to become a monthly event next year after its opening session proved to be a huge success.
The Healing Well was set up by English Martyrs Roman Catholic Church in Hornchurch to provide help and support for people who are stressed, feeling sad or lonely or are suffering from other psychological problems in their daily lives.
It is aimed at believers and non-believers alike, as part of the church's role to provide help for everybody in need.
The first night, which took place on 29 September, attracted 70 people, packing the church hall with attendees coming from as far as Cambridge, and it received strong praise in the feedback from those who attended.
Among the feedback was:
"I really enjoyed the healing service. I found it very peaceful and thought provoking. Definitely what is needed sometimes in our busy lives."
"It was awesome. This is exactly what the church needs to be doing in reaching out to those in need in our society."
"It really made me feel at peace. Thank you to all those involved."
"If this becomes a regular event I will definitely come again."
"I liked how the psychological, social and spiritual elements were integrated; and the non-judgemental atmosphere was nice."
"I liked the Holy Spirit having space to move in people's minds and hearts, being refreshed and presenting ourselves to God to be healed. I would just like to thank you all as an evening like that can only come about through people of prayer."
The evening was the brainchild of English Martyrs' parish priest Fr Britto Belevendran, who is also a professional psychotherapist and has been looking for a setting to combine his spiritual and mental health disciplines. The innovative project is thought to be the first of its kind and was inspired by the Brentwood Diocese's drive for renewal of faith and "caritas" – the duty of the church to play a charitable and supportive role in society for believers and non-believers alike.
Fr Britto was supported during the evening by two leading psychotherapists – Jocelyne Quennell, the director of the Wellbeing Faculty at the Institute for Arts in Therapy and Education; and Lizzie Smosarski, also from the Wellbeing Faculty. The parish also put its full support behind the project with a large team of volunteers led by organiser Mandy Meadway with marketing from Tara Treweek, who also did a dramatic reading on the night.
The evening was split into three sections starting with a social introduction with teas and coffees to allow visitors to be welcomed and put at their ease.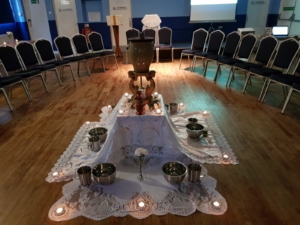 It then moved on to an art therapy group session, in a packed candle-lit church hall, where everybody sat around a re-creation of the healing well from the story in the Gospels, where Jesus met a Samaritan woman and provided her with "living water". The psychotherapists led people in water-based activities including pouring it into vessels and drinking it to help them focus on their inner needs.
Visitors were encouraged to share their feelings and thoughts and, at the end, everybody wrote the petition/problem they were bringing from within themselves on a piece of paper which was put into a casket and taken into the church.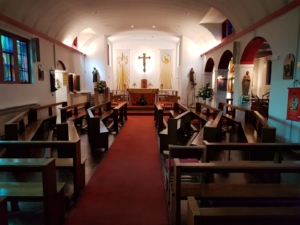 The final section in the church involved singing and listening to relaxing Taizé chants and prayers before the paper detailing the petitions and problems was symbolically laid on the altar by the priest.
Organiser Mandy Meadway, who is also a professional life coach, said: "We are delighted with how the first event went and we have received some wonderful feedback. Obviously, we will adapt this healing service to people's needs and the feedback we receive but we intend to now make it a monthly event from next year."
Fellow organiser Tara Treweek reflected that many of the parish volunteers brought their own needs to the event as well. She said: "English Martyrs' healing service was utterly wonderful. I felt welcomed, loved, peaceful and left feeling uplifted and full of joy. I'm really glad we will be continuing this as a parish."
The next Healing Well event will take place on 1 December and, beginning in January 2019, will subsequently take place on the last Saturday of each month.
Fr Britto added: "I have been wanting to do a project like this for many years because I feel there is such a great need in our society – so many people need healing. English Martyrs parish in Hornchurch has provided the perfect setting and support for this important work and we are determined to make it a regular service for everyone – Catholics, other denominations and faiths, and non-believers too. All are welcome."
Psychotherapist Jocelyne Quennell, who has been practising for 28 years, said: "This was something completely different. I've never experienced anything like it before. It is a wonderful thing this parish is doing."
The next healing service will be on 1 December from 6-8pm at English Martyrs Catholic Church, 240 Alma Ave, Hornchurch RM12 6BJ.
To register attendance please email [email protected] or contact Mandy on 0780 1470 516.  All welcome.