A personal reflection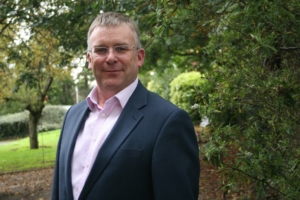 Last week I was privileged to be in Rome with over 50 people from Caritas organisations all over England & Wales. We were engaged in discussions about topics such as how to promote this important work, how to train leaders for the future and how to ensure we meet the needs of those we serve. We met together in the company of our colleagues from Caritas Europa and we shared experience and learning. We also visited the Secretary General of Caritas Internationalis and the Vatican Dicastery for Promoting Integral Human Development, where we discussed the importance of working together and facing issues that cross national boundaries. We also met with the UK Ambassador to the Holy See and had an opportunity to share matters of concern under Chatham House Rules.
All of this brought home to me just how important is the work that we have embarked upon together in our diocese. I simply wanted to share that with you and to express once again my thanks for all that you are doing.
Not everyone likes the word "Caritas" and I understand that it is not an everyday word. However, the fact that it is not an everyday word should give it special meaning for us. We should take time to ponder and pray upon the meaning.
The fact that it is a word shared by our brothers and sisters across Europe and the whole international Catholic community should give us a sense of solidarity with them and all those they serve. To see the amazing work of Caritas Europa and Caritas Internationalis was wonderful, to feel so at home with them as Caritas Social Action Network was fantastic and to realise that Caritas Diocese of Brentwood is taking its first steps on the same journey is genuinely exciting.
At the same time as we were in Rome, the Bishops of England and Wales were having their visit 'ad limina Apostolorum'. During this visit to the various dicasteries and Vatican departments, our Bishops discuss issues relevant to our dioceses and also meet with the Holy Father. They also pray together in the Basilicas and at the tombs of St Peter and St Paul. They were constantly in our prayers as we met just across the eternal city. It was a wonderful experience to celebrate Holy Mass and to pray together with our bishops at the tomb of St Paul.
At the end of their visit, the Bishops of England and Wales made a statement that is published in full on our website. Of particular relevance here is the following extract from it:
"Our reports of the Eucharistic Congress 'Adoremus' have been well received, as has the strength of our compassionate outreach to those in need.
Indeed, the leaders of Catholic charitable works from England and Wales were present in Rome at this same time, at the instigation of Caritas Social Action Network (CSAN) and we were able to spend time and pray together.
In encouraging this work of outreach, Pope Francis urged us always to walk with those engaged in its projects so as to draw them nearer to the Lord who is the source of compassion and mercy."
The fact that our Bishops and the Holy Father place so much importance on the exercise of the ministry of charity should be most heartening to all of us involved in this work. The fact that Pope Francis links it so firmly with drawing people nearer to the Lord makes clear the role of evangelisation played by exercising the ministry of charity.
Furthermore, it occurred to me that Bishop Alan so clearly shares Pope Francis' opinion and prayer in this regard and we can take great heart from that. Those of you who have attended the meetings of Caritas Diocese of Brentwood have seen at first hand his passion for this work.
As Pope Emeritus Benedict XVI wrote in Deus Caritas Est and repeated in "On the Service of Charity" the exercise of this ministry is one of three equally important and inseparable responsibilities that express the deepest nature of our Church. For this reason Caritas is included as one of our 12 Strands of Renewal as we work together to evangelise our diocese.
May we always walk with those engaged in our projects so as to draw them nearer to the Lord who is the source of compassion and mercy.
Steven Webb
October 2018