Fr Dominic Howarth writes: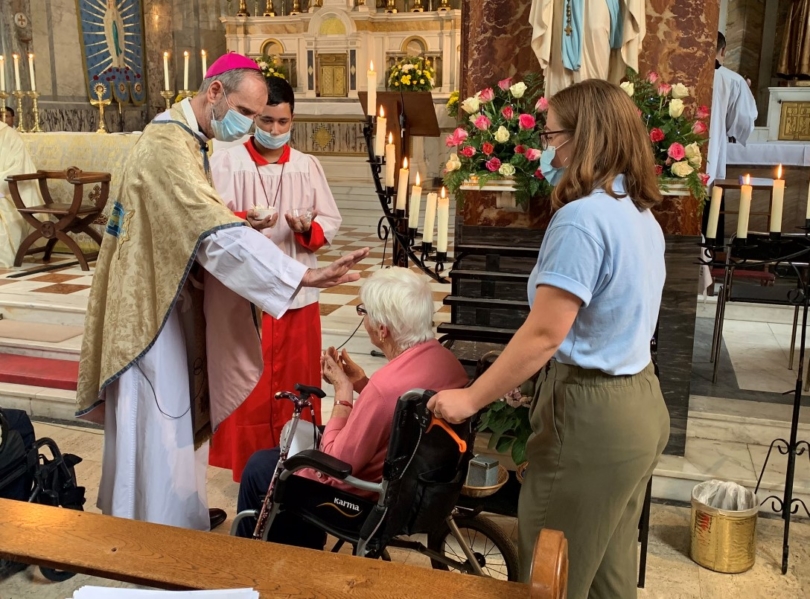 The "Lourdes at your Local" 'pilgrimage' last week, run by the BCYS on behalf of the Diocese, was a really good news story. It attracted interest from over 1,000 people. A total of over 800 attended in person at Masses celebrated in Leigh on Sea, Clacton, Canning Town, Wanstead and the Cathedral, and particular thanks are due to the parish priests, and the wonderful teams of volunteer helpers, who were all so kind and supportive in those parishes.  At least an additional 200+ attended online recordings of the Masses, as well as daily Rosary, etc. The pilgrimage week concluded with a Mass at Walsingham House for young adults, who will be leaders at next year's pilgrimage. There is a lot of anticipation for 2022!
'Lourdes at your local' was best summarised by feedback from an older pilgrim who said:  "This is the first time I have been out in months; I have been anointed by the Bishop; I have been at Mass with people singing. I feel absolutely elated." There was the palpable sense of the joy, grace, healing and prayer that marks a week in Lourdes. After each Mass the parish hall, school or garden was filled with joyful encounter and conversation.
The videos from the week all remain on the BCYS YouTube channel, so if you want a week of "virtual" pilgrimage at any time in the summer, you can watch and pray at times that suit you. The direct link to the week is: https://www.youtube.com/playlist?list=PLESr0mOwfx_Zcj5_CvgdpZKtL8aGZXolO or – for easier typing – the channel link is https://www.youtube.com/c/BrentwoodCYS and "Lourdes at your Local" is at the top of the page.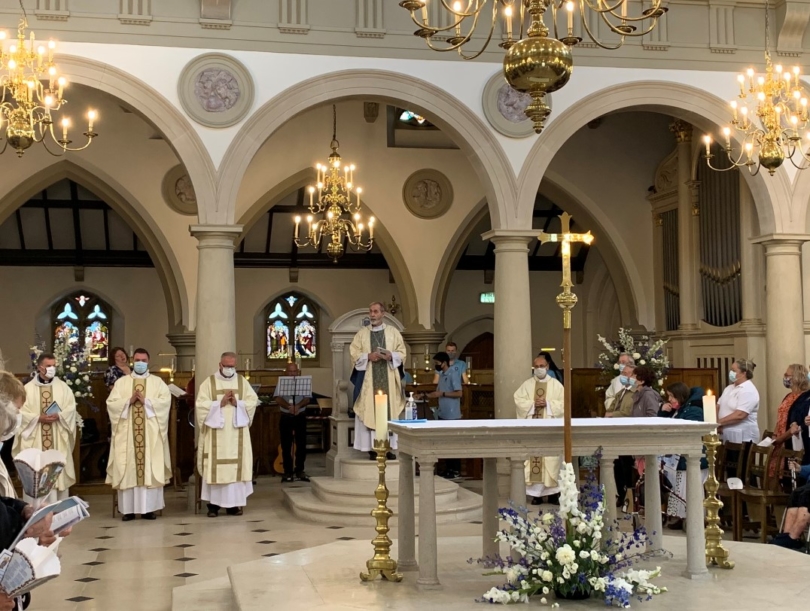 Of course Covid could yet change many things between now and 2022, but we can begin to plan and dream! If you are thinking of travelling as a parish group within the Diocesan pilgrimage in 2022, do get in touch with Cathy O'Connor ([email protected]); information for individuals to book in will be sent to parishes in the early autumn. For young people aged 15 (school Year 10) – 18 (school year 13), and those who wish to serve as young leaders with the BCYS, booking information will be released at Youth Gather (this year a one-day event in the grounds of Walsingham House, Saturday 23 October). More details about Youth Gather will be published soon; with John Pridmore and Leila Bousbaa as keynote speakers, it will be a powerful day, and it is an absolutely ideal event for Confirmation and post-Confirmation groups, as well as for young people who come as individuals or as part of a group of friends.
Images from the 'Lourdes at your local' Masses