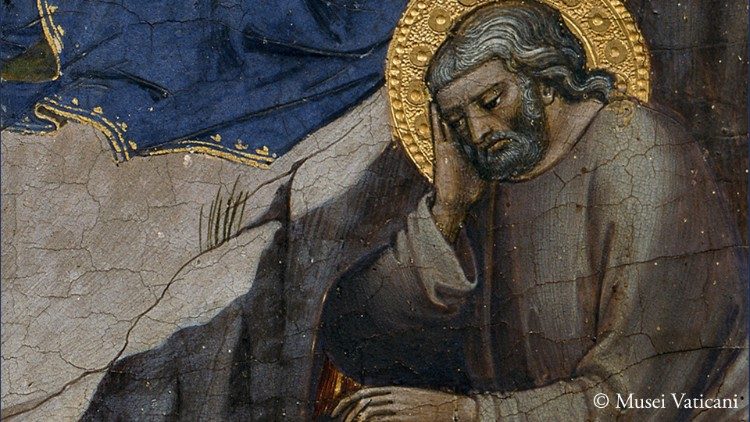 On the Feast of St Joseph (19 March) at 11am, Fr Stephen Myers, Episcopal Vicar for Education, is offering an online Mass to remember all those in our school communities and families across the Diocese who have died during the last year of the Pandemic. (To watch online, just follow this link: https://www.churchservices.tv/dagenham )
In his Apostolic Letter entitled Patris corde ("With a Father's Heart"), Pope Francis describes St Joseph as a beloved, loving, obedient and accepting father, who is creatively courageous, hard working and eclipsed.
The Letter marks the 150th anniversary of Blessed Pope Pius IX's declaration of St. Joseph as Patron of the Universal Church. To celebrate the anniversary, Pope Francis has proclaimed a special "Year of St. Joseph", beginning on the Solemnity of the Immaculate Conception 2020 and extending to the same feast in 2021.
The Holy Father wrote Patris Corde against the backdrop of the Covid- 19 pandemic, which, he says, has helped us see more clearly the importance of 'ordinary' people who, though far from the limelight, exercise patience and offer hope every day.
In the letter, Pope Francis says: "Our lives are woven together and sustained by ordinary people, people often overlooked. People who do not appear in newspaper and magazine headlines, or on the latest television show, yet in these very days are surely shaping the decisive events of our history. Doctors, nurses, storekeepers and supermarket workers, cleaning personnel, caregivers, transport workers, men and women working to provide essential services and public safety, volunteers, priests, men and women religious, and so very many others. They understood that no one is saved alone… How many people daily exercise patience and offer hope, taking care to spread not panic, but shared responsibility? How many fathers, mothers, grandparents and teachers are showing our children, in small everyday ways, how to accept and deal with a crisis by adjusting their routines, looking ahead and encouraging the practice of prayer? How many are praying, making sacrifices and interceding for the good of all?"
"Each of us can discover in Joseph – the man who goes unnoticed, a daily, discreet and hidden presence – an intercessor, a support and a guide in times of trouble. Saint Joseph reminds us that those who appear hidden or in the shadows can play an incomparable role in the history of salvation."
He said that every prayer book contains prayers to Saint Joseph. Special prayers are said every Wednesday while the month of March is particularly dedicated to him. Pope Francis himself has said a particular daily prayer to St Joseph for over 40 years. Taken from a nineteenth-century French prayer book of the Congregation of the Sisters of Jesus and Mary, it expresses devotion and trust, and even poses a certain challenge to Saint Joseph: "Glorious Patriarch Saint Joseph, whose power makes the impossible possible, come to my aid in these times of anguish and difficulty. Take under your protection the serious and troubling situations that I commend to you, that they may have a happy outcome. My beloved father, all my trust is in you. Let it not be said that I invoked you in vain, and since you can do everything with Jesus and Mary, show me that your goodness is as great as your power. Amen."
To watch the Mass on the Feast of St Joseph online, just follow this link: https://www.churchservices.tv/dagenham
In support of the Apostolic Letter, the Brentwood Diocesan Education Service have created and drawn together a number of resources for schools to use during this special year. Find them here: https://www.dioceseofbrentwood.net/departments/education/resources/education-resources/year-saint-joseph/
To read Patris Corde in full:
http://www.vatican.va/content/francesco/en/apost_letters/documents/papa-francesco-lettera-ap_20201208_patris-corde.html