Pupils at St Thomas More Primary Academy in Saffron Walden in Essex have clubbed together to raise a whopping £4,000 to buy a World Gift Health Clinic for families living in a remote village overseas.
World Gifts are CAFOD's charity gift range of virtual and ethical presents that transform the lives of vulnerable families. Many health clinics in remote communities have limited supplies of some of the basic medicines and equipment. Each World Gift purchased is a real example of CAFOD's development work.
St Thomas More Primary Academy is a regular supporter of CAFOD and every year each class buys a different World Gift. However, early last year the School Council decided to work together to buy a bigger gift from CAFOD's World Gifts catalogue. It opted for the Health Clinic – a gift which keeps a clinic in a remote area stocked with medicines and medical equipment, and provides petrol for the clinic ambulance.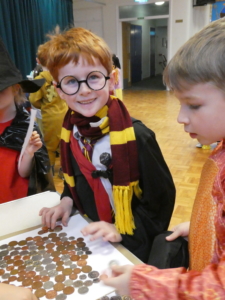 Mrs Mary Jo Hall, headteacher at St Thomas More, has been very impressed by the students' tenacity and collaborative efforts. She says: "I am extremely proud of the children in the school. Our children have always contributed to CAFOD World Gifts at Christmas time, but looking through the catalogue of gifts, they were drawn to the Health Clinic.
"They are very aware of how lucky they are to have a fantastic NHS health service and wanted to help children who do not have the same privileges. We discussed the enormity of the amount, but they insisted they wanted to give it a go."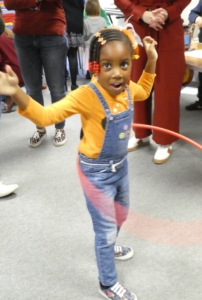 She adds: "The children decided to run a variety of events and enlisted adults in the school to help them. They had some super ideas such as a festival where the children danced to music on the field wearing shorts, t-shirts and wellies (just like Glastonbury!). They held a Santa Dash and a Bring and Buy Sale. We are an Eco School and the children enjoy recycling, so it was a tremendous success."
The students managed to raise the £4,000 needed for the gift just before the first lockdown in March 2020.
CAFOD's school volunteer in the Brentwood Diocese, John Birbeck, expressed his delight at the news: "Can you imagine my surprise when, having been invited into the school to give a CAFOD Assembly on fundraising for modest World Gifts (such as, 'Net to Protect' or 'Water for Wheels' etc),  the Head informed me that the school had an ongoing fundraising project to raise enough for a 'Health Clinic'!
"As a CAFOD school volunteer you are primed to be ready for anything! But I was truly amazed to hear of such an incredible fundraising project in such a small provincial school."