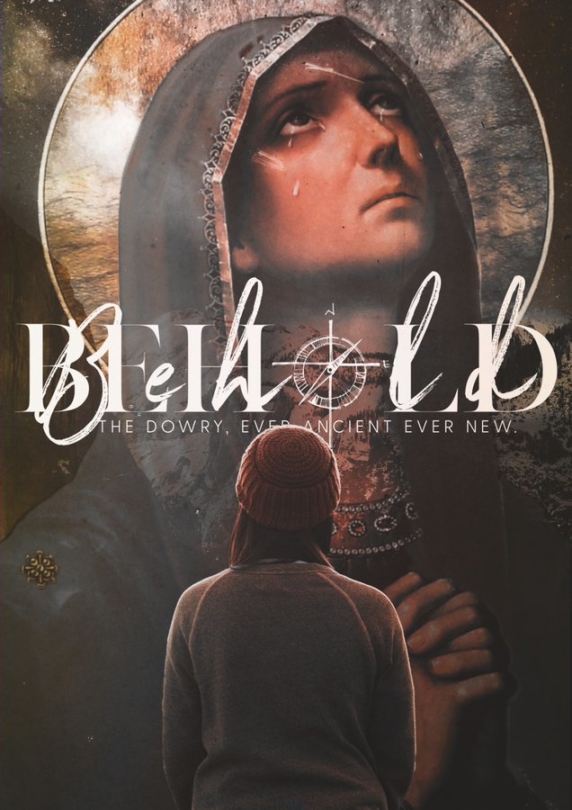 This weekend sees the Rededication of England as Mary's Dowry: Sunday 29 March 2020.
The first dedication was made by King Richard II in Westminster Abbey in 1381 as he sought the protection of Our Lady in the face of great political turmoil. At that point, England received the title 'Mary's Dowry'; meaning that England was 'set aside' as a gift, a dowry, for Our Lady under her guidance and protection.
On Sunday 29th March at 12noon, The Rededication will take place throughout the country.
As King Richard II once gave England as a gift to Our Lady, so we are invited to give ourselves, as the people of this country, to Mary. We respond to this invitation on the day of Rededication in two ways; by making a personal promise and a communal entrustment.
Our personal promise brings us closer to Mary, the first disciple of Christ. In this we unite in her joy by following her openness to God's call. Our communal entrustment unites us together as the people of our country in prayer, by renewing the vows of dedication made to Mary by our ancestors.
Some questions answered by Behold2020
Is The Rededication affected by the COVID-19 pandemic?
In short, no. The beauty of this dedication is its personal nature, meaning that we can make The Rededication wherever we may be, with others or on our own.
Whilst originally we had envisaged that most would make The Rededication together in their communities, under the recently imposed Governmental lockdown, we now know that all must make The Rededication at home. This will be an incredible opportunity for us to join together in prayer through our temporary disconnect from both out community and our churches.
Can I make The Rededication at home?
You can make your prayer at home. Below, you will find a downloadable document of the prayers of The Rededication for personal use.
You can also sign up as an individual at Behold2020 and be added to its Rededication Map.
Should The Rededication be cancelled?
The COVID-19 pandemic is an example of why The Rededication is so important at this moment. In this time of fear and uncertainty, it is of the greatest importance for us to place ourselves under the protection and guidance of Christ through Mary, Our Mother.
What should I do as a host?
The current regulations put in place by the UK Government in an effort to minimise the spread of COVID-19, mean that no host should continue to hold a communal gathering. Instead, we encourage you to communicate with your community to ensure they have all the latest information. Some hosts are choosing to livestream to or conference call with their communities.
Below you will find a downloadable document with the prayers of The Rededication which can be distributed to all of those in your community, either electronically or printed hard-copies.
There will be a Rosary Vigil on Saturday 28 March at 7.00 pm with the purpose of uniting people in prayer in preparation for the Rededication.
The Rededication will take place on Sunday 29 March at 12.00 noon. Download Prayers+of+The+Rededication here. More information is available from www.behold2020.com
There will be a livestream from the National Shrine at www.walsingham.org.uk where our own Mgr John Armitage is Rector. Parish priests are being asked to ring the Angelus bell at 12.00 noon.  The Rededication can be followed on Facebook, Twitter, and Instagram @Behold2020.