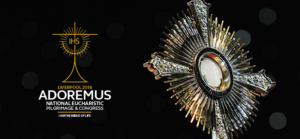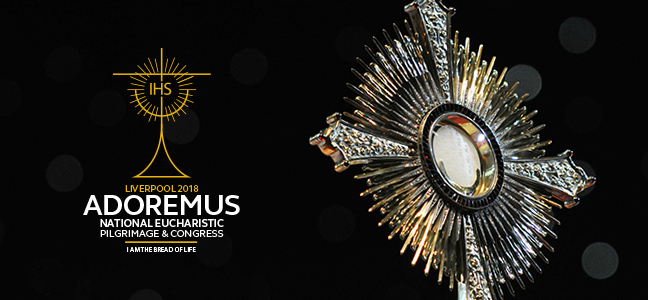 The Catholic Bishops of England & Wales have announced that the Eucharistic Congress Adoremus 2018 taking place from 7 – 9 September will be transmitted LIVE from Liverpool.

Live coverage of events will be broadcast by SHALOM WORLD – a Catholic family-friendly television channel offering a variety of programmes for the whole family. Shalom World regularly broadcasts Papal events, movies, concerts, children's programmes, talks, documentaries, interviews, and much more. Shalom World is an initiative of Shalom Media, a Catholic global media ministry. Most Reverend Bishop Ralph Heskett of the Diocese of Hallam serves as the Patron of the ministry here in the UK.
SHALOM WORLD is a FREE channel available on various devices with internet connection. You can download Shalom World FREE app in smartphones, tablets, smart TV or go to http://www.shalomworldtv.org/live to watch it on a computer.
You can also watch it on the homepages of these websites:

LIVE Broadcast dates and time as below,
FRIDAY, 7th September
10:00AM to 2:00PM
SATURDAY, 8th September
10:00AM to 2:00PM
SUNDAY, 9th September
11:00AM to 1:00PM
Adoremus 2018 Programme: http://catholicnews.org.uk/Home/Special-Events/Adoremus-National-Eucharistic-Pilgrimage