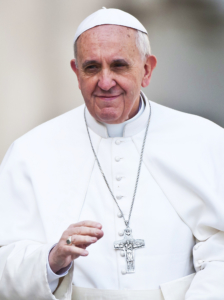 Back in 2015, Pope Francis called on on every religious community across Europe to do their part to stem the refugee crisis and offer sanctuary to migrant families. The Catholic community organised in England and Wales has responded to Pope Francis' call. In 2016 Caritas Social Action Network was asked by the Bishops' Conference to establish a national coordinating group.
In November 2016, St Monica's, Diocese of Salford, became the first Catholic parish to welcome a Syrian family under the scheme. Since then, many more parishes and community groups have following their lead. In Brentwood Diocese, a similar project was launched last year.
In the podcast below, we catch up with Sean Ryan, the National Caritas Community Sponsorship Scheme Coordinator. Sean took on the national role after he was heavily involved in a parish that adopted the scheme in Salford and took in a refugee family – St Monica's, Flixton.
Please listen to the podcast to find out what's the scheme all about and how it is helping refugees fleeing persecution settle in England and Wales.