Fr Dominic Howarth writes: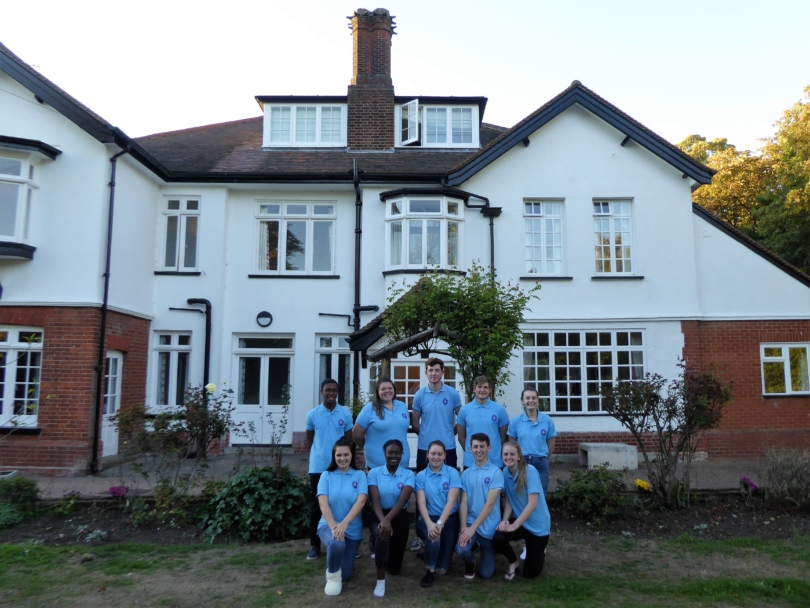 In our new home at Walsingham House at Abbotswick, the BCYS is developing and thriving. This weekend 500+ young people from our diocese will be with Bishop Alan and 8,000 others from across the country at Wembley for Flame2019. And in the coming weeks and months a range of events will be taking place at Abbotswick and in the diocese.
A place of welcome for adults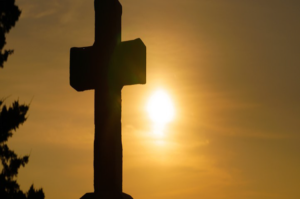 We have also given a lot of thought to how we retain the heritage of Abbotswick as a place of welcome for adults, where everyone can find stillness and peace. If you have visited since September, you will know that there is now a tea and coffee making area, with sofa and toilet, at the corner of the coach house, close to the main entrance. So even if school or parish groups are on retreat, individual visitors can still enjoy the grounds and chapel, and have some refreshment. Please spread the word about this.
Quiet residential weekends for adults – August 2019
A few people have asked about staying at Abbotswick as individuals. Our weekends are consistently full, so we are looking to the summer holidays and in August we will trial two long weekends simply themed as "Be still in the presence of the Lord".  Adults will be able to arrive mid-morning Friday, and stay until lunchtime on Monday; there are 10 ensuite rooms available and these can be used as singles or twin rooms – if a twin room, it will be because a pair of adults want to stay together; we won't pair people up!
So 15-20 people will be able to enjoy the house and grounds, with a simple programme of morning and evening prayer, Mass, Adoration and Reconciliation, along with all meals. We are pricing this three night, four day, fully catered opportunity for peace, prayer and stillness at £200 if in a single room, £250 for a twin. All rooms are en-suite. The weekends reserved for this are 9-12 and 23-26 August. More information click here: adult retreats
Email [email protected] or call 01277 373959 and ask for Joe.
Holiday opportunity for families
Finally, we are looking at using a long weekend (16-19 August) as a chance for eight families to come and stay in our larger rooms of 3-8 beds; families who would not get a summer holiday any other way. We'll put on trips and activities, and we will seek grant funding to keep it as economical as possible for the families. We are working in partnership with the SVP, who will locate families for us. Again, this is a trial run this summer, and something we would hope to expand for future years. Please keep it in prayer.
Forthcoming youth events

Lent retreat for young people; if you are school year 10-13 and would like some peace and space to prepare for Holy Week, along with the joy of being on retreat with our magnificent Walsingham House at Abbotswick Team, then join us for the Lenten retreat 8pm Tuesday 9th – 3pm Thursday 11th April. Cost: £35 includes accommodation and meals.  More info on lenten retreat
Details & booking at www.bcys.net/events.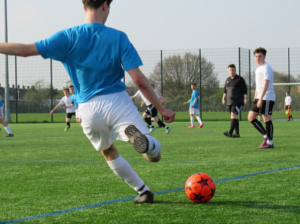 Charity football match; if you are 16-27 and want to be part of a Lourdes fundraiser, the charity football match details are at www.bcys.net/events. 13th July, Dagenham. Last year the youth beat the leaders 6-2; can the leaders regain their pride in 2019?  Spectators are very welcome.   For a poster click here: Bcys young people vs leaders charity-6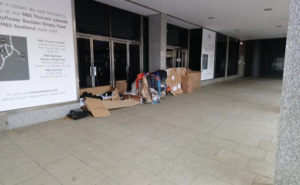 Sponsored sleepout; can you give one night of your life to change nights for others next winter? Since November hundreds of people in Essex and East London have found warmth, food and shelter in church halls and other projects supported by our church. Could you get sponsors (anything from £10 to £1000 – every penny helps) and sleep outside for one night to help support this work next winter? Sleepout Fri 12th– Sat 13th April, in the grounds of Walsingham House at Abbotswick. Full details on all events at www.bcys.net/events. Click here for more information: Poster for Sponsored Sleepout
A full list of events can be found here – BCYS EVENTS 2019