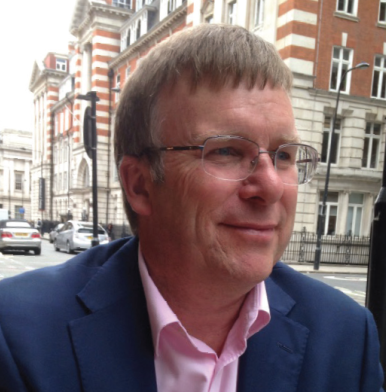 The Diocese of Brentwood has appointed Steven Webb as Director of Development for a three-year fixed period. Steven will facilitate a time of discernment, decision making and change for the Diocese, as it seeks to make best use of its resources to spread the Gospel and to offer the best possible pastoral support to Catholics across Essex and East London.
His role will involve the design and management of a diocesan change plan involving clergy, lay people and other stakeholders.  In this, Steven will work both with clergy and with the lay Stewards of the Gospel, who have been appointed in each parish to develop a plan for evangelisation and speak for the laity on pastoral priorities in the Diocese for the next 20 years. Plans for the future may include the re-drawing of parish boundaries and significant re-allocation of resources – human, financial and material – where that best serves the Gospel.
Said Bishop Alan Williams: "I am delighted that Steven Webb is to become our Director of Development.  An engaging communicator, he has a positive and exciting vision for the development of the Diocese going forward. And, as a Steward of the Gospel himself, he is very passionate about evangelisation and how we can best proclaim the Gospel in changing times."
Steven Webb commented: "It is an honour and a privilege to be given this opportunity. It is a huge responsibility and one that we need to tackle in the joyful, optimistic spirit of Evangelii Gaudium. I am looking forward to working with clergy and others across the diocese, including the hugely talented group of Stewards."
As Director of Development Steven's role is one of overseeing and steering the process for change in and across the Diocese. As such, his position is outside any particular vicariate; he will report to Bishop Alan through the Bishop's Council, the Finance Board and the Diocesan Strategic Planning Group whilst working closely with all the vicariates from time to time.
 Listen to Steven's post-appointment interview with BBC Essex here:
A message from the Director of Development
The work of the Stewards of the Gospel is key to the development of our diocese and everything will be done with two clear purposes in mind; namely ensuring that together and with the help of God we can:
evangelise our diocese as well as we can;

offer the best possible pastoral care to all Catholics across our diocese.
For these reasons there is a considerable overlap with the work of the Episcopal Vicariate for Evangelisation and you are warmly encouraged to visit its pages at http://www.dioceseofbrentwood.net/departments/evangelisation/
You will find there all manner of information and resources specifically relating to evangelisation; this development section of the website will be kept for all other aspects of our work along with links to other sections of the website.
 Steven Webb